Evelyn's Schoolhouse open house
to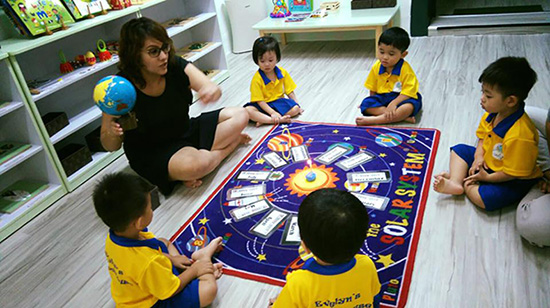 Using a Montessori approach that emphasises sensorial-based learning, Evelyn's SchoolHouse is dedicated to nurturing your child at an early age for future success. Classes are kept small with a ratio of one teacher to a maximum of six children so that the kids get the best attention. Fun and interactive activities keep the children engaged and stimulate their brains holistically.
What we offer:
Course for Playgroup, Pre-Nursery, Nursery and Kindergarten
Enrichment program for phonics using Montessori approach
Fitzroy reading programme
Registration is now open for Academic year 2017, for children born between 2011 – 2014
Come visit us at our Open House on 23 April 2016 (10am-4pm).
Light refreshments will be provided. Enjoy free registration waiver when you enrol your child during the Open House.
Address: Blk 735 Jurong West St 75 #01-19 Singapore
For more information:
Email: contact@evelynschoolhouse.com
Tel: 8338 9202
https://www.facebook.com/Evelyns-SchoolHouse-786267574774655/
Find Tuition/Enrichment Centres