Flock Over For Big Adventures @ Jurong Bird Park
to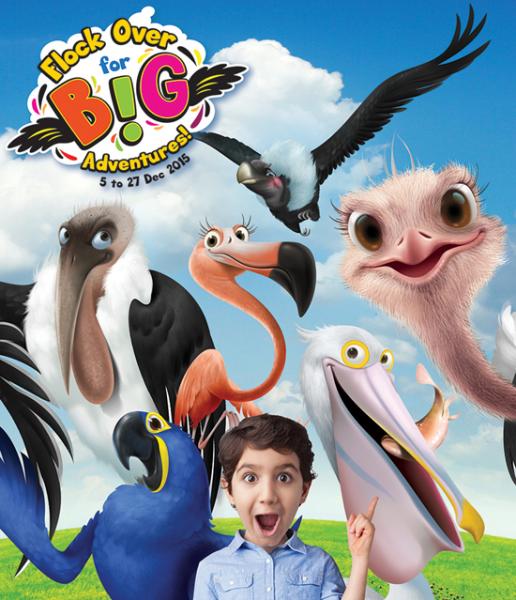 This December school holidays, Jurong Bird Park invites visitors for an adventure of epic proportions to discover the amazing giants and kings of the avian world. Come up-close with the world's largest bird and witness the flight of the heaviest bird of prey swooping down with its breathtaking wingspan – all at Asia's largest bird paradise.
5th – 27th December 2015 (Saturdays & Sundays)
Local residents can enjoy huge savings with the Feather Friends membership promotion. For the price of a one day admission ticket, local residents can sign up for a special Feather Friends membership and enjoy unlimited year-round entry to Jurong Bird Park.
Event Highlights:
Meet the new King in the Kings of the Skies Show
Collect exclusive cards at the Size Matters game trail
Get into the groove with a parade of giant puppeteers
Learn about the largest bird in the world at our ostrich feeding session
Make your very own birdy visor or magnet and more!
Find out more here.
Find Tuition/Enrichment Centres