Foundation to Leadership
to
Do your child exhibit positive traits that are waiting to blossom in trained and carefully nurtured?
Do you nurture a desire for your child to be a role model in the society?
Do you believe that learning life skills will enable your child to deal with difficult challenges in life?
If yes, enrol in the Foundation to Leadership summer programme at Distinction Tutorial School to feed your child's essential self-leadership needs. Leadership is defined by the virtues of one's behaviour.
This programme opens to door to Self-Leadership, Personal branding, Art of Communication, Time Management and Goal Setting.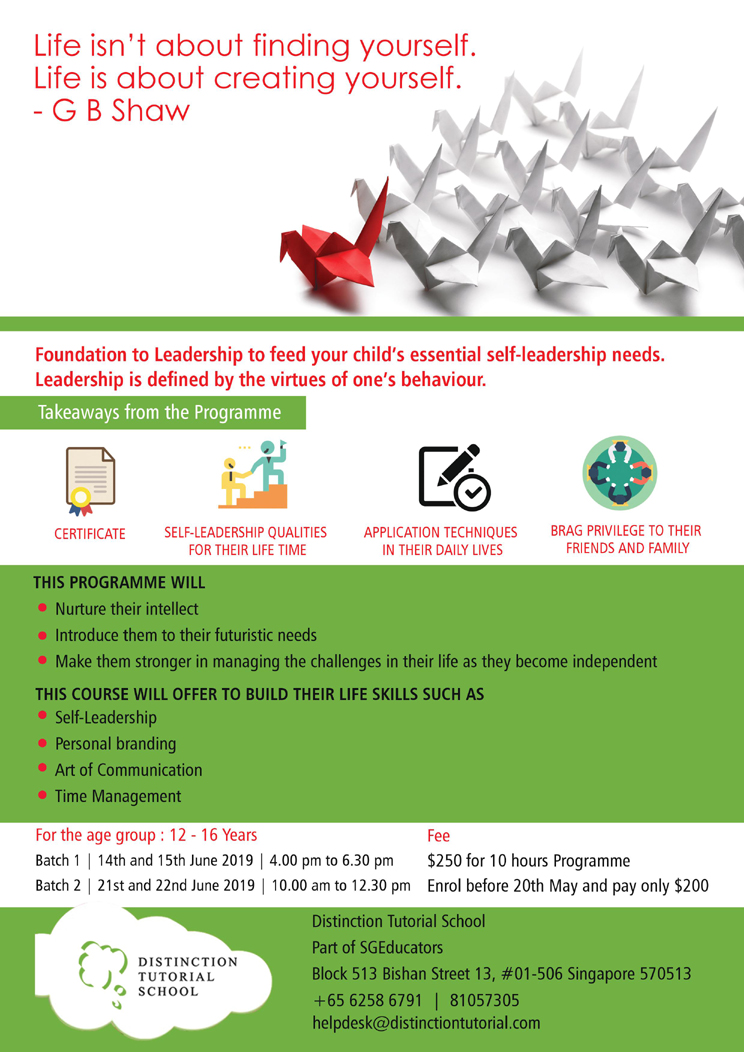 >> Click here to know more!
Distinction Tutorial School
513 Bishan Street 13, Singapore 570513
Find Tuition/Enrichment Centres