#futuretogether at Gardens by the Bay
to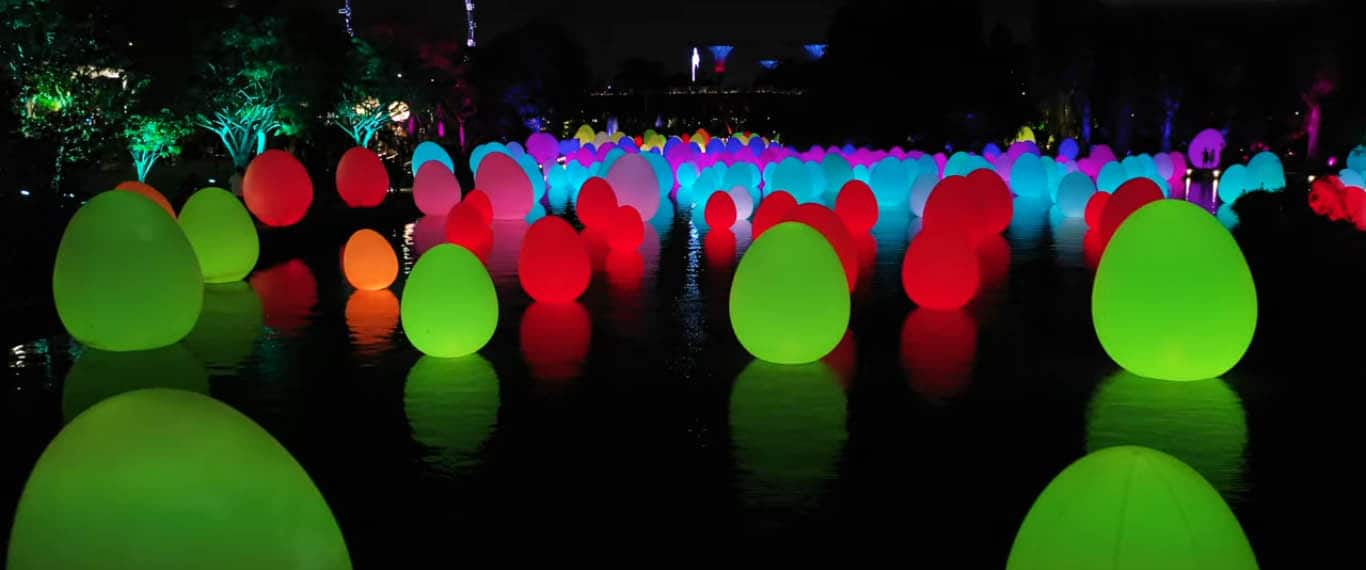 In honour of Singapore's bicentennial, Japanese art collective teamLab's #futuretogether exhibition combines technology and art.
Highlights:
Autonomous Resonating Life on the Water and Resonating Trees – Dragonfly Lake
Ovoids of light standing on the surface of the Dragonfly Lake shine brightly together with the trees on the lakeshore. When an ovoid is pushed, the color of its light changes, and it emits a sound tone specific to that color. The light resonates out to the ovoids and trees nearby.
Flowers and People – Giant Lattice Mass, A Whole Year per Hour
Flowers bloom and scatter for eternity on a giant latticed (15m high, 38m wide). A year of seasonal flowers bloom over the course of an hour, continuously scattering and changing. When people come close and move around, the flowers scatter. But when people approach and remain still, the flowers bloom more abundantly than usual.
The outdoor light show happens daily, 7pm to 12 midnight. Admission is free for outdoor artworks.
See details at https://www.teamlab.art/e/gardensbythebay/
Gardens by the Bay
18 Marina Gardens Dr, Singapore
Find Tuition/Enrichment Centres