Generations of Fun at Jurong Bird Park
to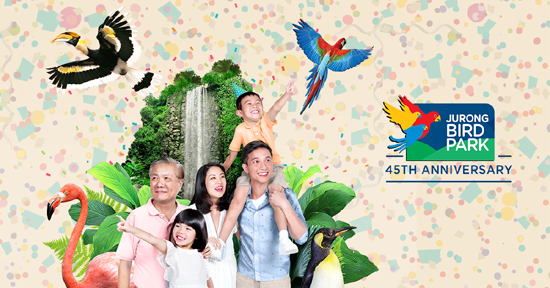 Jurong Bird Park is celebrating its 45th anniversary with a myriad of activities this June, and invites friends and families to fly over for fantastic fun at Asia's largest bird paradise.
A definite 'must-do' is to watch the special edition of the High Flyers Show. One of the birds that performed from the first shows in Jurong Bird Park—Big John the cockatoo—will make a special appearance and relive his days as a feathered star.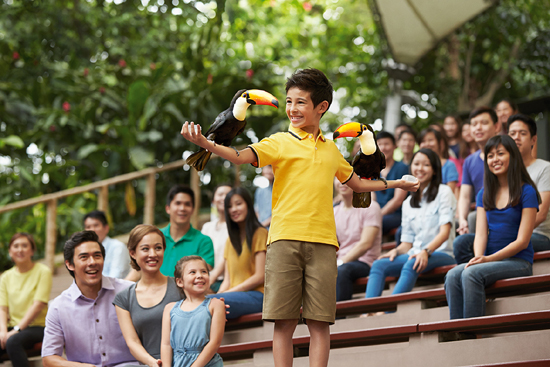 The public can learn all about rare bird conservation through interactive displays, and for a small donation, can even paint their own bird houses to take home. All proceeds will go to Wildlife Reserves Singapore Conservation Fund.
In addition, on weekends from 4 to 26 June, guests can expect a flock of other fun activities, from token feeding sessions, hands-on arts and crafts, face painting to mascot meet and greet sessions.
Embark on a Birthday Baby Trail to discover the avian chicks of 2016, and visit the Breeding and Research Centre, where our very own "Bird Nannies" will be hard at work nursing and weaning youngsters.
Anniversary activities are available only on weekends from 4-24 June 2016.
More information is available at Jurong Bird Park's website.
Find Tuition/Enrichment Centres