Growing up with my mini-me talk
to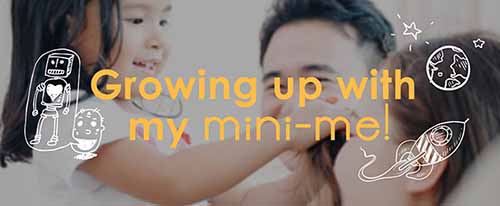 Dear Parents,
You watch them grow. You are amazed at how they change from being tiny tots to fast-growing toddlers. Their shoe sizes change. Their first words. Their innocent looks. Do they look like mummy or daddy? Every day brings an exciting new discovery.
How do you ensure that they grow better? What do you need to know to help them flourish?
Join Donus and Winifred and learn the simple, yet often taken for granted facts, that can bring about a positive development in your child's behaviour and emotional literacy.
Event Details
Venue: Red School House
Midview City
34 Sin Ming Lane
Singapore 573955
Date: Saturday, 2nd July 2016
Time: 09.00am – 01.00pm
ADMISSION IS FREE!
Simply email daryl@familylife.sg or call 64880278 with your name, NRIC and mobile number. Indicate the number of persons coming along, including your child.  
Speakers of the event  
Donus Loh

A father of two, Donus is an experienced psychologist who is passionate about helping families live flourishing lives. He has conducted many talks and workshops for both parents and children in the area of socio-emotional development. A Certified Gottman Educator, he had previously conducted research in the moral and social development in young children.

Winifred Ling

Winifred Ling is a psychologist with experience in individual and couple counselling, group facilitation, psycho-education and training in mental health and addition. She is also a certified Gottman Educator for the Bringing Baby Home parenting programme. She is a mother of one.
Find Tuition/Enrichment Centres