Healthier Cooking- My Helper & I Cooking Competition Jointly Organized by Nation Employment and SPH
Healthier Cooking- My Helper & I Cooking Competition Jointly Organized by Nation Employment and SPH
to
This is an initiative by Nation Employment to promote active bonding between Helper and Employer. Nation Employment had successfully organized 2 similar type of cooking competition for the past few years and this year we are honoured to jointly organized with SPH to have our competition (final) held in SPH annual event (Beauty · Health · Me 2017).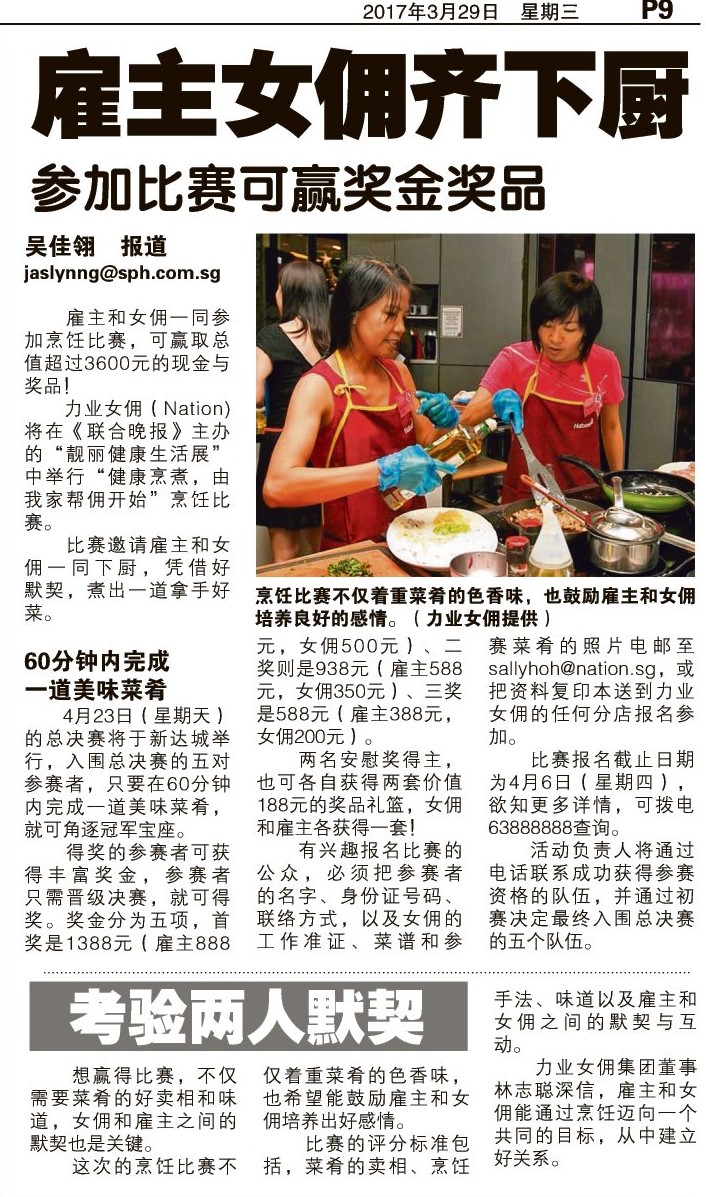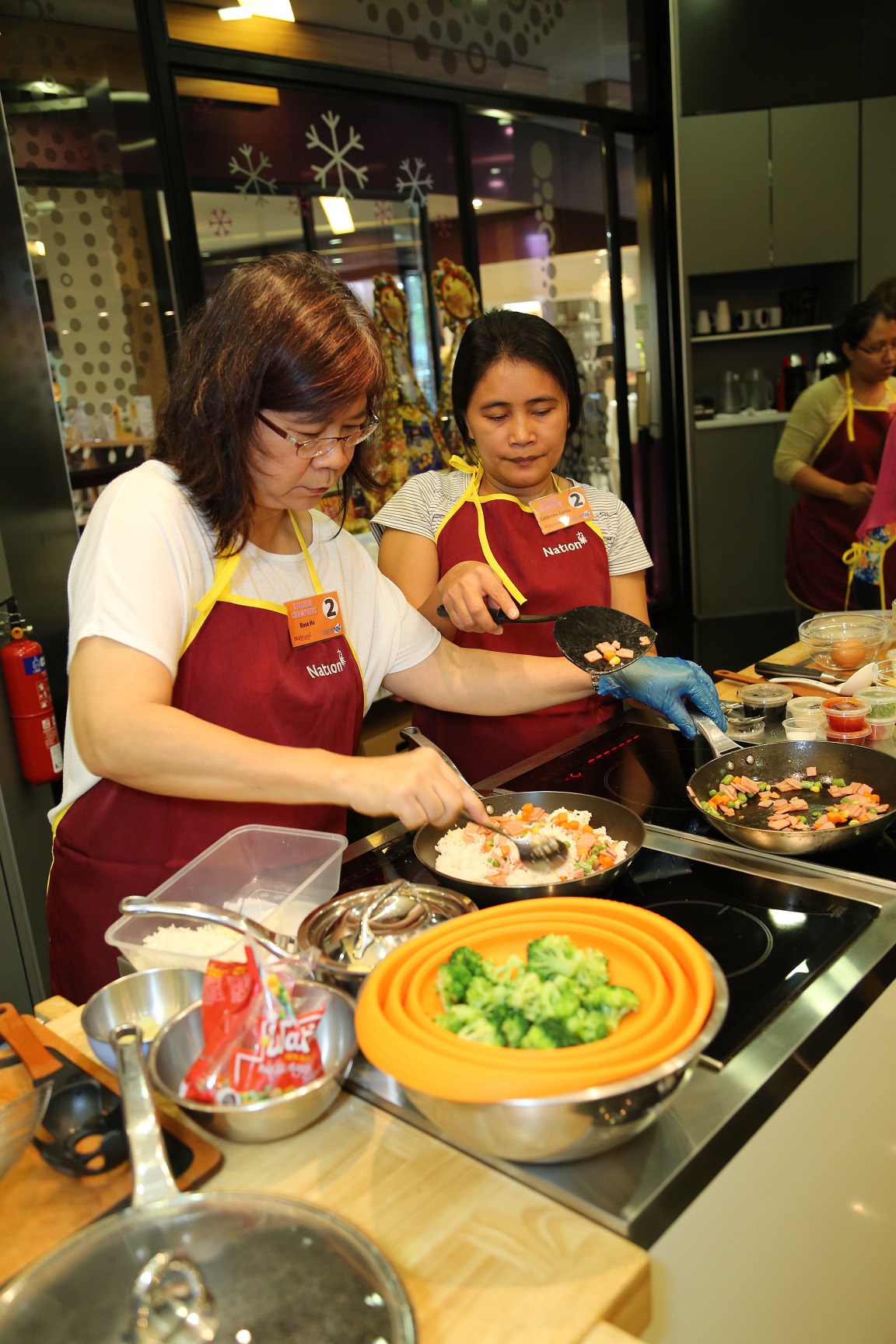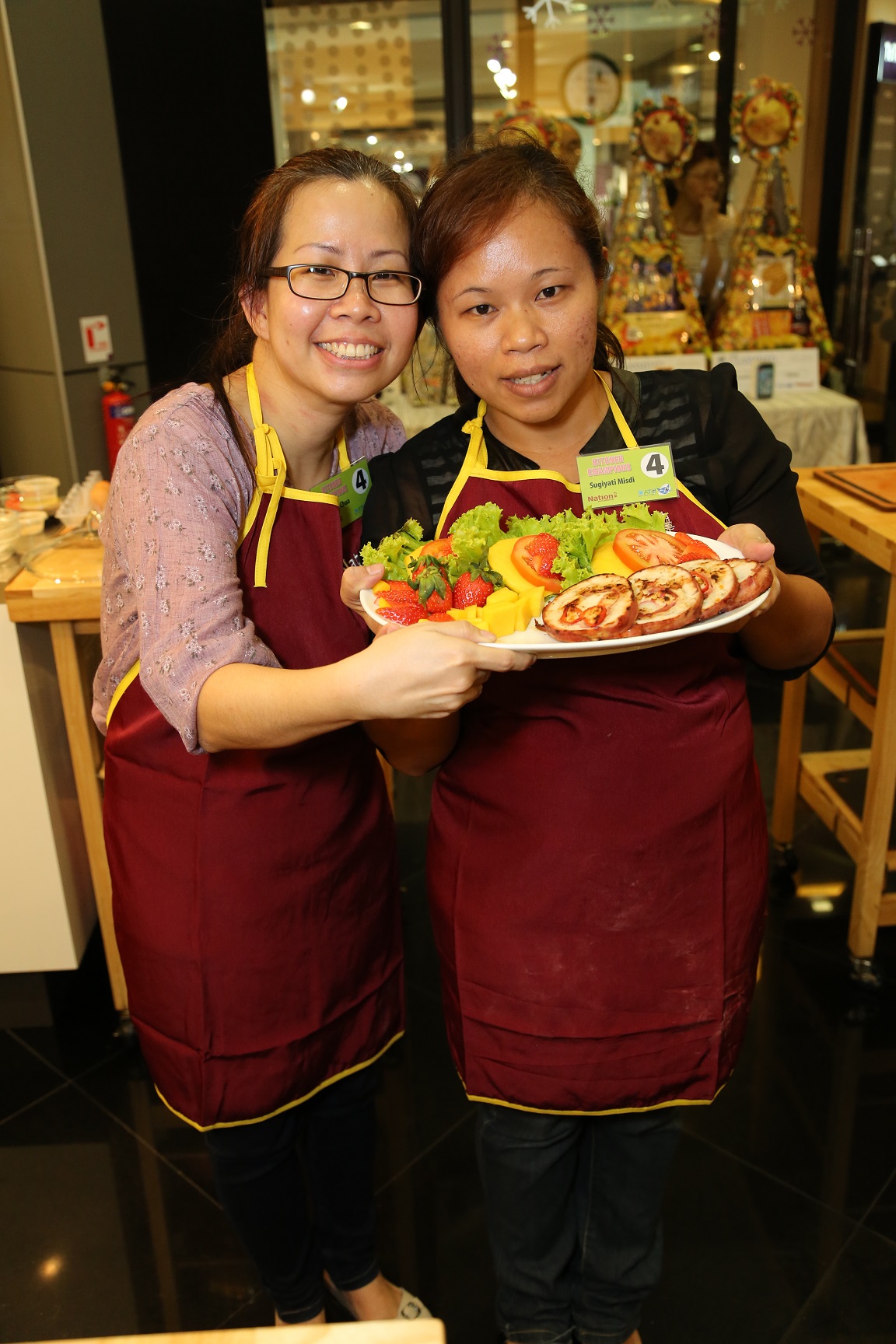 This year competition, there are more than $3,600 cash and products prizes to be won.
Event details:
Registering and submission of recipe by

17 April 2017

to

[email protected]

As the title suggested, the judging criteria for this cooking competition is based on Healthier Cooking, Taste and Display.
Requirements:
Participants need to provide the prove of the employment status between the FDW and Employer or under the same registered residential address by submitting a copy of the FDW Work Permit and Employer NRIC.
Please be informed that this competition is not limited to FDWs employed through Nation Employment.
Semi-final has been cancelled due to the overwhelming response and queries. The 5 finalists will be informed by telephone.
5 qualifiers will be selected to cook in the Final competition.
Final Competition details:
o   Date: 23 April 2017
o   Time: 12:30 – 14:30pm
o   Venue: Suntec City Hall 401 & 402
o   Participants will need to come with their own ingredients and they will be given 60 mins of actual cooking period.
Prizes will be given to Winner, 1st Runner Up, 2nd Runner Up and 2 Consolations.
o   Champion:
Employer (S$888), HSW (S$500)
o   Runner Up:
Employer (S$588), HSW (S$350)
o   2nd Runner Up:
Employer (S$388), HSW (S$200)
o   Consolation prizes:
Products worth (S$188)
Contact and submission details
Email address: [email protected]
Contact no.:6388 8888
Walk-in to any of Nation Sales Branches for more details
Suntec City Hall 401 & 402
1 Raffles Boulevard, Suntec City, Singapore 039593