HFMD – Myths and Facts Explained – Public Forum
to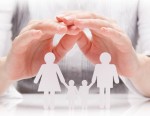 According to the Health Promotion Board, Hand, Foot & Mouth Disease (HFMD) is present all year round in Singapore with seasonal outbreaks every year at childcare centres, kindergartens, and schools.
HFMD is usually a mild disease, but it has been associated with fatalities usually due to complications involving the heart and nervous system. The disease is caused by a highly contagious virus. HFMD spreads when individuals come in oral contact with these infectious viruses. This usually happens when healthy individuals touch surfaces or objects that have been touched by infected persons, and then put their hands in their mouths without cleaning them. There are ways to prevent HFMD from spreading.
Know how to protect your family from HFMD and other common infections. Join the healthcare experts as they give light to myths and facts about these illnesses and share relevant advice on prevention.
Be informed, be protected.
Date: 14 June 2014 Saturday
Time: 2pm-4pm
Venue: Mount Elizabeth, Novena Hospital, Conference Rooms 1 & 2
Registration
The 1st 100 attendees to register will receive a Lifebuoy hamper worth $25!
To register, please contact Tianying @ 6643-4939. Or you may register via sending email to tianying.zheng@unilever.com.
Find Tuition/Enrichment Centres