Inaugural Study in China Roadshow by Singapore Success Stories
to
Nowadays, wherever you look, tons of evidence will show you that the future is in China. China has been receiving coverage in the popular press of its emerging superpower status and has also been identified as a rising economic and military superpower by many academics and experts.
Besides learning the Chinese Language, which many across the globe have already started doing, what else can you do to be part of this huge global trend? STUDY IN CHINA.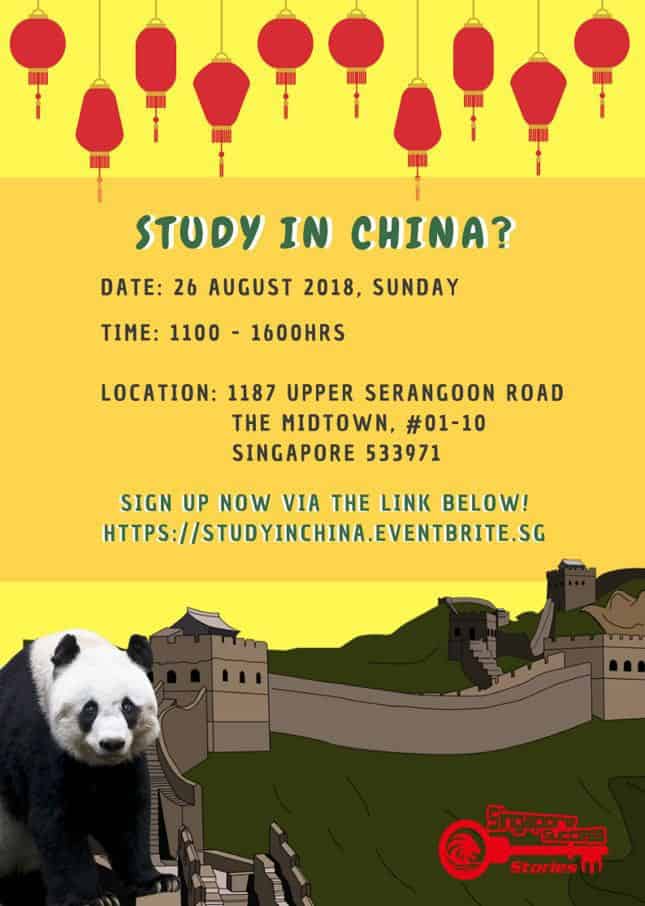 To find out more information and be better informed than the average Singaporean, register for the above event now!
It is FOC and seats are limited so hurry to avoid disappointment.
Date:
15 Sep
 (to be confirmed)
Singapore Success Stories
1187 Upper Serangoon Road, The Midtown, #01-10, Singapore 533971
Find Tuition/Enrichment Centres