iZ HERO Parent-Child Cyber Wellness Workshop
to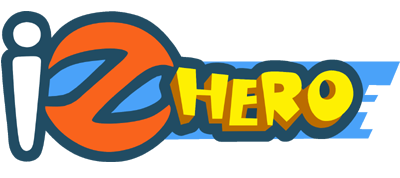 The iZ HERO programme is one of the leading cyber wellness programmes in the world. It is a safe, fun, and engaging digital education platform that teaches young children (aged 6-13) how to use digital media creatively and responsibly before they become actively engaged with internet, mobile, and social media.
The programme provides an integrated multimedia learning experience, including a web game, online portal and comic book.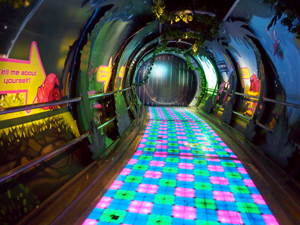 An interactive digital exhibition with both panels and games to introduce iZ Hero is also featured at the Singapore Science Centre. The first cyber wellness exhibition in Singapore, it teaches kids about safe and responsible online behaviour in a fun and interactive way.
Parents can play a part too
Advances in digital technology have brought many benefits but also many threats. These can be challenging even for an adult to manage, not to mention a child.
But what are parents to do? Blocking your child from using digital media is unrealistic in the long run and doesn't help the child learn the skills to navigate life online. It is also unrealistic to expect parents to watch over their child's shoulder every time they get in front of a screen.
Together with the schools, parents can equip your children with the skills and values to survive and thrive in a digital world. Children need to be able to discern risky and harmful behaviour and well as learn self-discipline in their digital usage.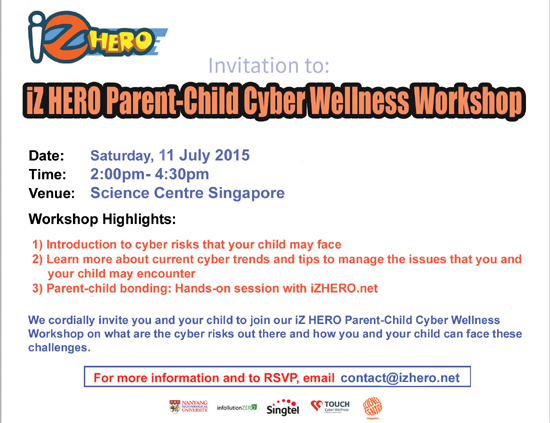 Email contact@izhero.net to register now for this FREE workshop!
Find out more about the iZ HERO programme at www.izhero.net and www.izheroalliance.org
Find Tuition/Enrichment Centres