JC Mock Lecture Series for Secondary School Students
to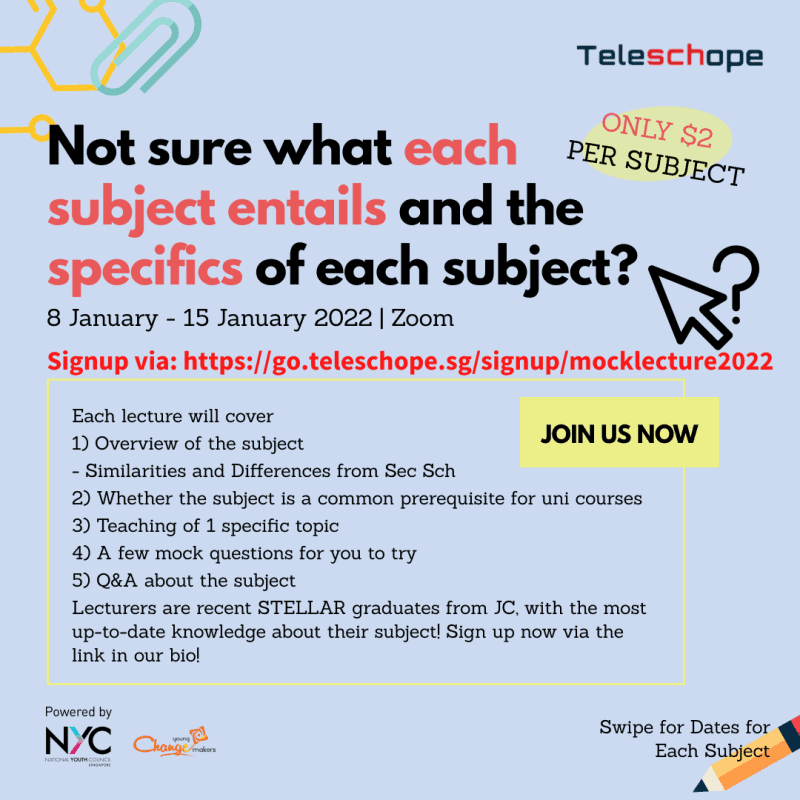 Unsure of which JC subject your child should choose? No worries! Teleschope.sg is holding an upcoming event- JC Mock Lecture series for Secondary School students in January. This series aims to provide prospective JC students an insight into the JC subjects, so that they can make an informed Subject Combination decision and not just rely on what is popular or what they have taken previously. This is because there is still a rather big jump between the subjects in Secondary School and in JC.
Teleschope.sg's JC Mock Lecture series will give you:
1) An overview of the subject
2) A taste of the subject (Lecture + Questions)
Please see below for the list of sessions for various subjects. Sign up now at https://go.teleschope.sg/signup/mocklecture2022 ! See you there!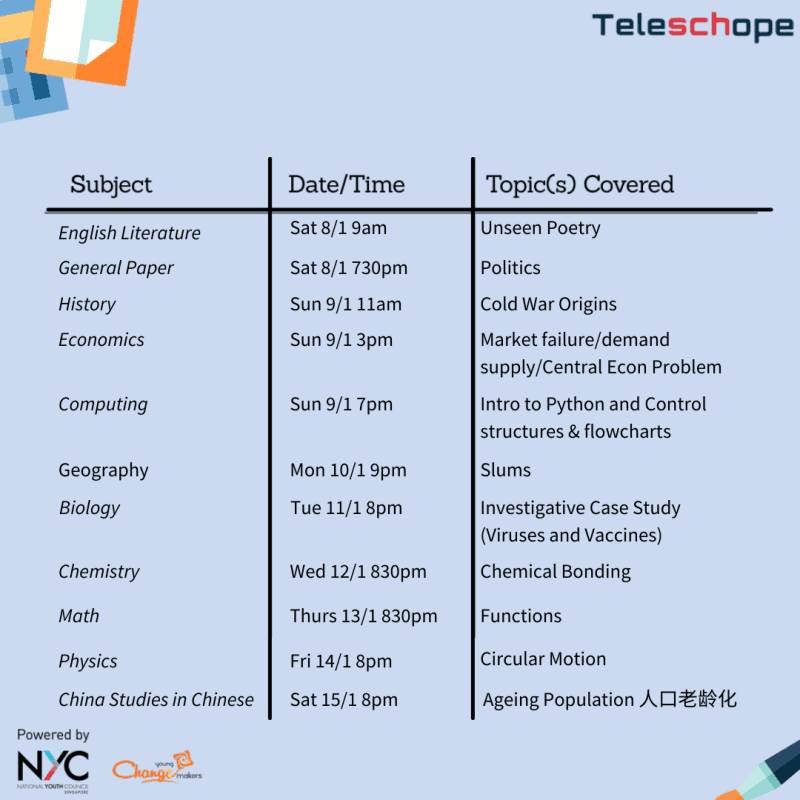 Find Tuition/Enrichment Centres