KiasuParents CNY Get-together: 16 Feb 2020 Fengshui Talk for Parents
to
Join us for a get-together where we have invited a Fengshui master to share with us fengshui tips parents can use to enhance their children's learning and development environment.
Synopsis of talk
Discover: the power of living with intention when you know what is coming your way in the Year of the Rat, and learn how to:
Live in harmony with one's environment, & tap positive energies around
Nurture young minds, discover child's potential through Chinese astrology
Tap Fengshui's Wen Chang positions to deliver breakthroughs in child's learning
Gain insights into colour applications and how they can calm hyperactive children
Gain Fengshui tips for you and your children's bedrooms
Date: 16 Feb 2020
Time: 9.30 am – 12.30 pm
Venue: 261 Waterloo St #02-27, Singapore 180263
Programme
9.30 am: Registration
9.45 am: 2020 Fengshui Talk Part 1 (Mandarin Session)
10.30 am: KiasuParents follower dialogue over Tea
11.00 am: Fengshui Talk Part 2 (Mandarin Session)
11.45 am:  FAQ 
Activities for kids:
Free painting class for kids (aged 6 & above) accompanying parents attending the talk. Each child will bring home a portrait after the class. (Limited to 2 per family; max 18 kids, first-come-first-served.)
Introduction of Master Ang

洪文顺师傅是新加坡著名的风水命理师,精通紫微斗数、八字、易经和风水堪舆,拥有二十多年的丰富经验。洪师傅擅长居家和企业风水,是多家房地产楼盘钦点的驻站风水师傅。他也常受邀到房地产、金融企业和大专学府主讲授课;主题涵盖命理风水、职场文化、理财之道、企业规划等,皆获得好评。多年来洪师傅凭借着敏锐精准的命理见解,至今已为无数名客户开运解难,获得广泛的赞誉和尊重。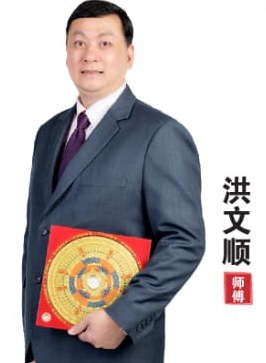 Popular Geomancer Master Ang is a renowned Life Destiny Astrology Master and Feng Shui expert in Yuan Zhong Siu. With more than 20 years of experience, he is known for his highly accurate analysis and proficiency on Zi Wei Astrology. Till date, Master Ang has serviced more than 1000 clients and his client base includes corporate leaders, high-ranking government officers, lawyers, specialists, and families, seeking solutions to their geomantic and life issues. With his wealth of knowledge in the field of Astrology, Master Ang is widely applauded and respected by his customers.
Terms & Conditions
This event is FREE to KiasuParents Facebook Followers. Simply like KiasuPareents Facebook and share the post.
Limit to 4 a

ttendees

per account.
KiasuParents reserves the right to amend/change the terms and conditions without prior notice.
By registering for this event, I hereby warrant that all the information I have submitted is true and accurate to the best of my knowledge. I further understand that any personal data which I have provided in this form may be processed by Covocal or any of its sponsors, vendors and/or subcontractors ("Covocal's connected entities") both locally and overseas and I expressly consent to such processing for the purposes of a) event administration and marketing and publicity purposes (including from our event host, partners and sponsors) and b) for any other purposes as set out in Covocal's Privacy Policy.
Brought to you by KiasuParents in partnership with Apex

Free for KiasuParents Facebook Followers (worth $60 per admission)
Sign up now –  Limited seats, first-come-first-served
Interested parties, please email events@covocal.com with the following details:
Name:
Email:
Mobile number:
No. of adults (including yourself):
No. of kids:
Waterloo Centre
261 Waterloo St, 02, Singapore 180261
Find Tuition/Enrichment Centres