KiasuParents.com Auction #6
to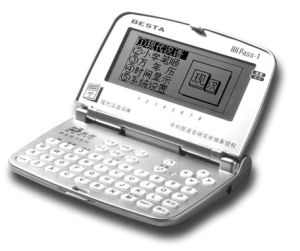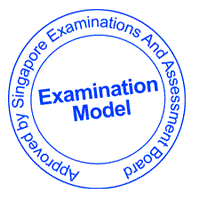 Participate in the 6th "Back-To-School" Kiasu Auctions! This is actually a series of 5 6 Auctions held throughout the last week of school holidays. You get a chance to win daily! That's FIVE times the chance of winning. What's more, submit a valid bid for each Auction and you automatically get 100 KiasuPoints which you can accumulate for future Kiasu Auctions, even if you don't win the current one!
Product Features:
Built-in with Contemporary Chinese Dictionary, strengthening your learning power.
Built-in with writing strokes for the basic 2000 words in accordance to the Chinese character list for Primary and Secondary schools in Singapore.
A special hot key to show the writing sequence of the Chinese word.
Able to display two different types of Chinese fonts.
Input method for Chinese words includes both Hanyu Pinyin and total strokes.
All words and phrases are pronounced in accordance with its Hanyu Pinyin symbol.
Able to display up to 6 level of explanation through highlighting the word or phrases.
This is one of the two models that are allowed to be brought into the examination hall by the Singapore Examinations and Assessment Board (SEAB). See a review of the 2 models here.
You don't get to pay with money. You have to pay with KiasuPoints! Find out how you can earn KiasuPoints here.
Find Tuition/Enrichment Centres