KidsSTOP™ STEAM Festival
to
The annual KidsSTOP™ STEAM Festival is back for its 3rd year!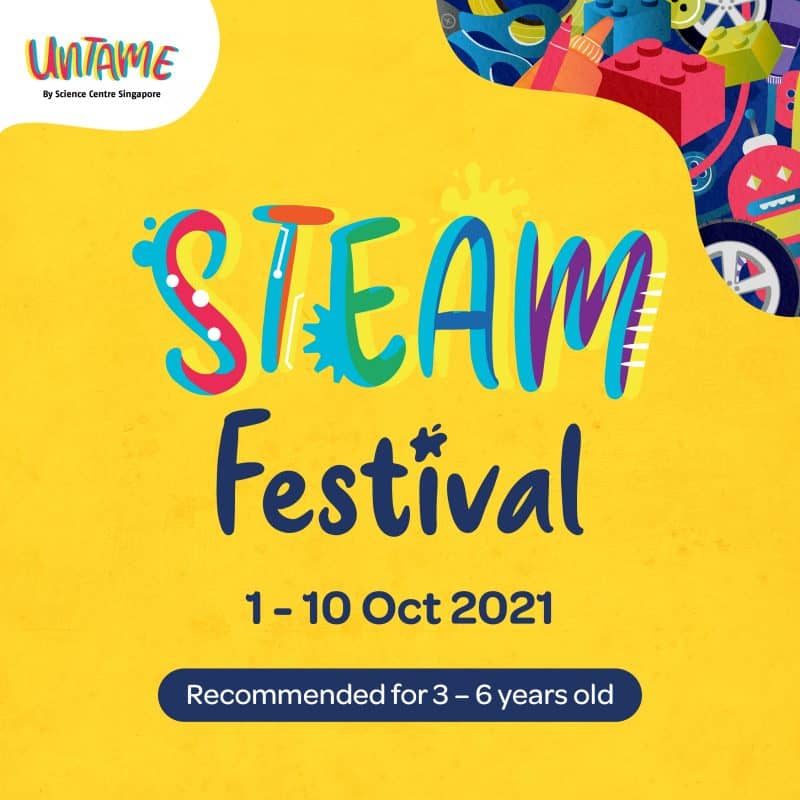 Celebrate this Children's Day with a line-up of festivities both onsite and online! This year's theme focuses on building a more sustainable world, through engaging hands-on STEAM challenges, parent-child activities, children's and educators' workshops. Let's nurture the next generation of eco-warriors capable of bringing positive changes to the world!
Recommended for 3- to 6-year-olds
Date and time: 1– 10 Oct 2021 (except 4 Oct) / 2 Sessions: 10am to 1pm OR 2pm to 5pm
Location: KidsSTOP™ and Marquee at Science Centre Singapore
Ticket prices: $60/child and $18/adult. There is a 20% Family of Four (2 adult and 2 child tickets) discount – enter promo code "FAMILY" and click apply during checkout
What you can expect during the on-site festival
Reimagine fun with various hands-on activities at STEAM Play Yard with eight hands-on activities which includes Robot to the Rescue, where kids can learn to programme a robot to clean up trash, Kinetic Art, where recycled household items are used for art jamming, or take part in a Boat Race with renewable energy. The theme for this year's STEAM Festival is sustainability so get ready for your child to put on their green thinking cap and be aspired to be the next generation of eco-warriors capable of bringing positive changes to the world!
Tickets also includes an immersive sensory performance, "Saving Billy", showcasing an injured hornbill threatened by habitat destruction , as well as a post-festival learning kit worth $55!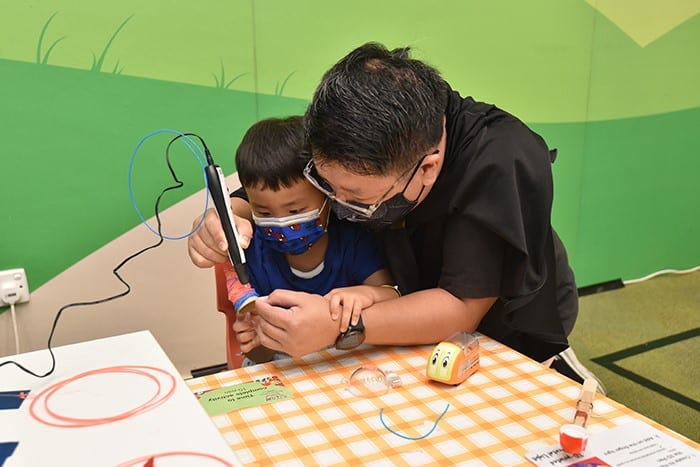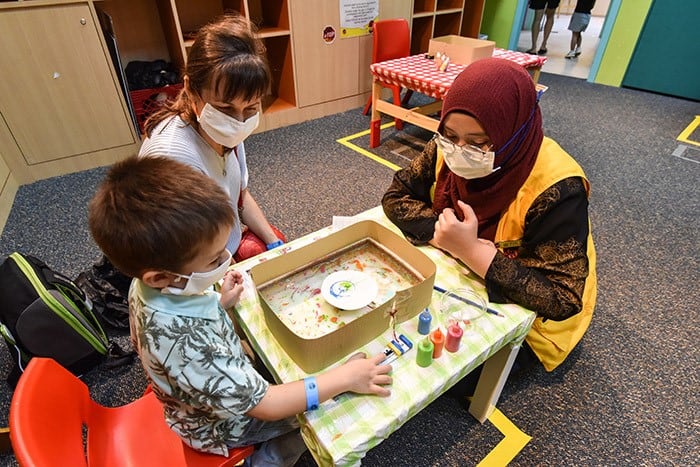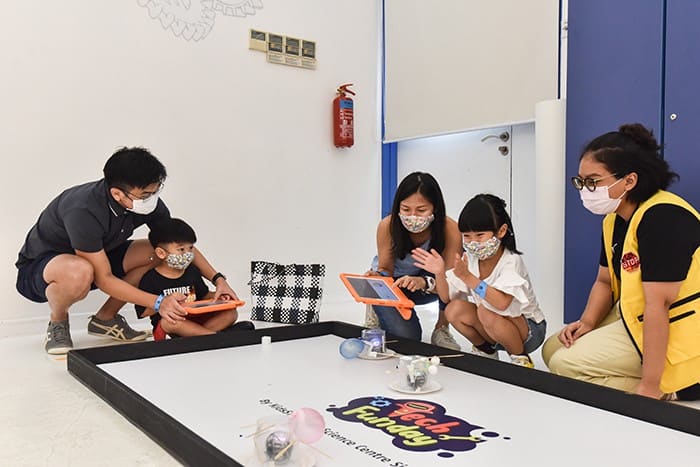 Find out more or purchase tickets here.
Don't miss these pre-festival activities
Highlights include a complimentary Youtube live event, Young Intertidal Explorer by Young Nautilus, where you're invited to explore the intertidal shore and learn more about the animals that live in it, and I Spy With My Eyes, where children will learn fascinating facts about the eyes and optical illusions.
See all pre-festival activities here.
Find Tuition/Enrichment Centres