Enjoy exclusive privileges when you enrol your child with selected Kinderland preschools
Enjoy exclusive privileges when you enrol your child with selected Kinderland preschools
to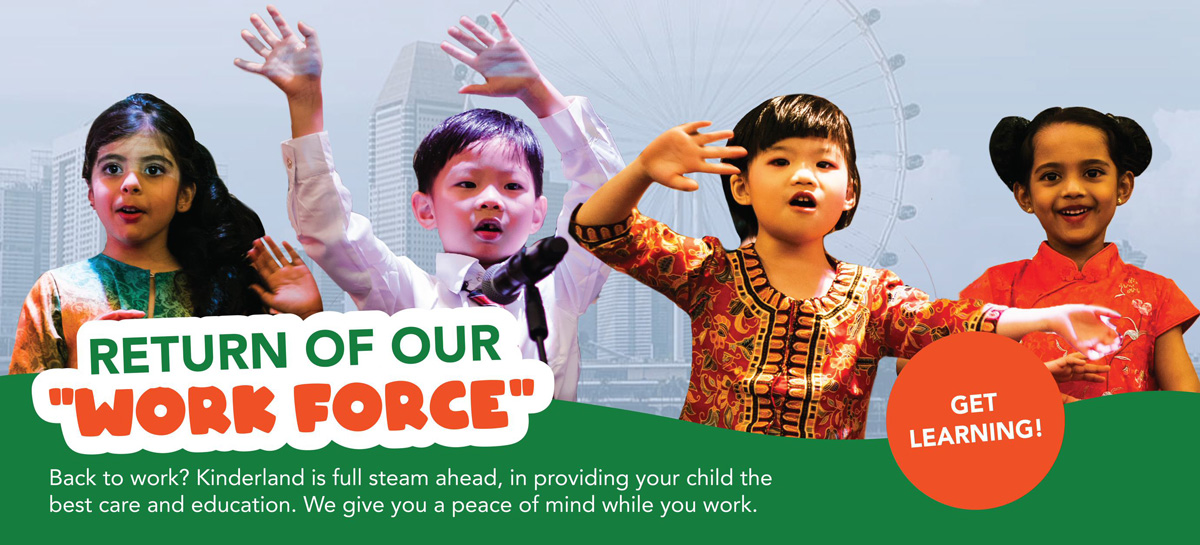 Enrolling in early education has been a challenging decision for new parents with young children living through the pandemic. Parents feeling anxious over possible health risks is only natural.  
In an attempt to keep children safe, many children were withdrawn from and deprived of preschool education during the pandemic in their crucial learning years (0-5 years old).  
If your child has yet to return to preschool, quickly enrol them to start learning during the golden learning window. Here we share some advantages of early education: 
Positive Social-Emotional Development builds a child's self-confidence, empathy and ability to develop respectful and meaningful connections with peers. Our professional teachers and staff are trained to nurture your child's social-emotional development through quality interactions. 
Enhanced Cognitive Development is achieved with an effective curriculum in your child's early years, enhancing thinking, learning, reasoning, concentration, and retention skills. Our music-infused curriculum is curated to help your child uncover their fullest potential. 
Strong Communication and Language Skills are built through a solid foundation in literacy. Preschool education equips young children with listening, speaking, reading and writing skills crucial for future lifelong learning. 
Intentional Motor Skills Development in Kinderland emphasises the acquisition of gross and fine motor skills through planned activities in children as early as infancy. In addition, motor skills development boosts your child's self-esteem as they learn to accomplish important tasks independently.  
Unleash Talent and Potential by gaining new knowledge and skills. Kinderland's curated programmes and activities bring out the best in your child. While experiencing the joy of learning, our young ones discover their strengths and are kept inquisitive and eager to learn.
What's more! Enjoy exclusive privileges when you enrol your child with selected Kinderland preschools by 30 June 2022. Availability is based on a first-come, first-serve basis. So hurry and start learning with Kinderland today!  
Promotions available at: 
Kinderland Academy @ Yio Chu Kang 
Kinderland Preschool @ Hougang 
Kinderland Preschool @ Pandan Valley (Holland) 
Kinderland Preschool @ Marine Parade 
Kinderland Preschool @ Ministry of Manpower (Havelock) 
Kinderland Preschool @ Ministry of National Development (Tanjong Pagar) 
 
For other locations, enrolment is full. To find out more on our centre locations, please visit Kinderland.com.sg. 
Website: Kinderland.com.sg/openhouse