LEARN TAEKWONDO THIS SUMMER SCHOOL HOLIDAYS!
to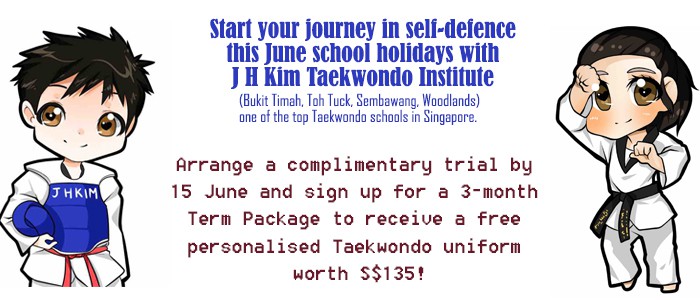 *Terms & Conditions:
Call us and quote "KSPARENTSJUNE2018" during the registration.
One personalised Taekwondo uniform will be given to every student who signs up for a 3-month Term Package. Please note that the 3-month Term Package is non-refundable, non-transferable and cannot be pro-rated.
New sign-ups refer to students who were not previously members of the J H Kim Taekwondo Institute Network.
Promotion ends on 24 June 2018 and is available at these participating J H Kim Taekwondo schools: Bukit Timah, Toh Tuck, North, Woodlands.
Adult programs are available and parents are welcome to sign-up for a trial too!
PARTICIPATING SCHOOLS:


ABOUT J H KIM TAEKWONDO INSTITUTE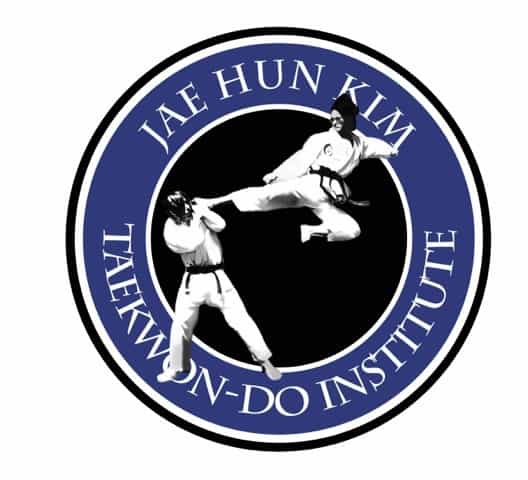 Jae Hun Kim Taekwondo Institute was founded in 1974 by Grandmaster Jae Hun Kim in Boston, USA. Grandmaster Kim carries the tradition set by some of the most recognised Taekwondo masters in the world.
The Singapore Network was established in 2003 to bring Grandmaster Kim's unique brand of Taekwondo to Singapore.
The International Network has since expanded to close to 40 schools in 8 countries.
Click here for more details!
Find Tuition/Enrichment Centres