Little Mandarins – FREE MOE Chinese Primary School Workshops
to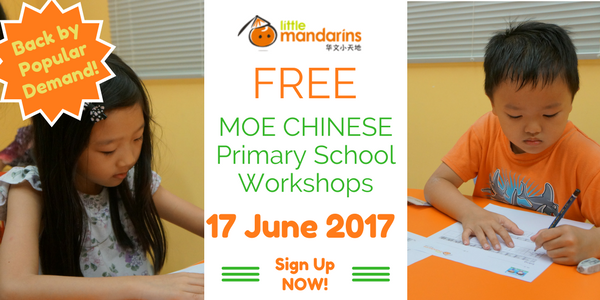 Our Little Mandarins' MOE Chinese classes provide fast-paced and challenging tuition sessions to help children to cope with the academic rigours in school.
After 10 years of teaching Mandarin, we know for sure that children need the right motivation and environment to learn.
We make sure classes are interactive and engaging. Our teachers conduct discussions in small-sized classes, based on the MOE syllabus and everyday life topics to keep lessons interesting.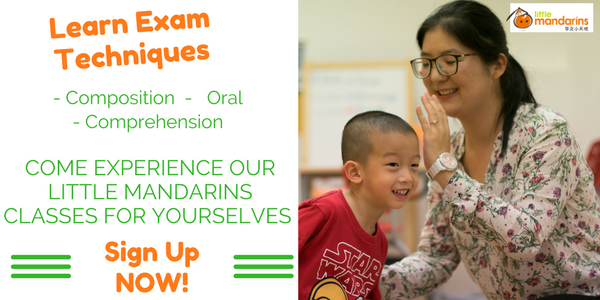 Students will learn how to:
~ Improve their skills in handling the Chinese Oral exams
~ Apply the correct technique to answer Comprehension questions better
~ Master their writing skills for Composition
Our teachers use a combination of past examination papers, pictures (lots of them), videos and other reading resources such as newspapers, books and TV shows in class to help the children learn. More importantly, we draw on the children's own experiences to help them develop their language skills and apply them effectively during exams.
Time                    Level
9.30 – 10.30      Primary 1
11.00 – 12.00    Primary 2
1.00 – 2.00        Primary 3
2.30 – 3.30        Primary 4
4.00 – 5.00        Primary 5
5.15 – 6.15          Primary 6

Find out more about Little Mandarin's MOE programmes here
Little Mandarins Language Centre Pte Ltd
A: Block 71, Loewen Road #01-03, Singapore 248847
P: +65 6473 8377
71 Loewen Rd, Singapore 248846
Find Tuition/Enrichment Centres