Lorna Whiston: Speech & Drama December Holiday Programmes
to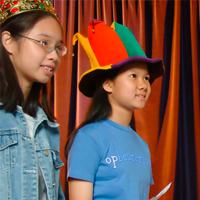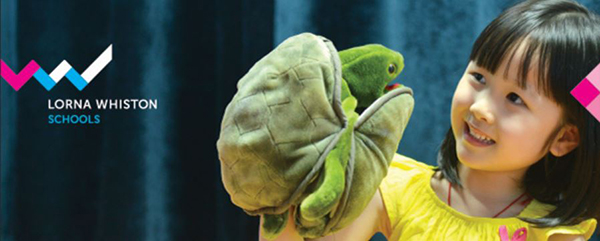 Ocean Adventures!
Early Bird 2 / Age 4
Embark upon an awesome Ocean Adventure over the December Holidays. Splash about with our delightful fishy friends Niro & Dosy, Hermit the Crab, Oscar the Octopus, Stevie the Starfish, Joey the Jellyfish and the fearless Shane the Shark. Aaaah! Ocean Adventures culminates in a sharing session on the final day where parents will have the opportunity to watch their children share their exciting voyage under the sea!
Week 2: 28 Nov – 2 Dec, 9am – 11am, United Square

Step into Show and Tell
Elementary 2 / Age 6 years
During this important programme, students develop show and tell and role play techniques using effective presentation skills activities. Students are engaged and motivated during the sessions through a range of carefully chosen books which inform and inspire their role plays and presentations in class. In each session, a different speech technique is introduced that will enable the students to speak with a more articulate and expressive voice in preparation for their first steps into the world of Primary 1 in 2017.
Week 2: 28 Nov – 2 Dec, 11.45am – 1.45pm, United Square
Week 4: 12 Dec – 16 Dec, 3pm – 5pm, Parkway Parade

Pantomine Time!
Aladdin and the Magic Lamp
Primary 1 and 2 / Ages 7 & 8
Especially for students who enjoy acting and performing.
Wander into a cavern of surprises with Aladdin and the Magic Lamp. Experience our version of the renowned Aladdin tale. Curious Aladdin encounters a slew of comical insects and creatures before stumbing upon a magical lamp. An evil magician also has his eye on the lamp and tries to snatch it out of Aladdin's hands! Aladdin has to use his wits to get the lamp back in order to prevent the magician from wreaking havoc with the genies!
Week 2: 28 Nov – 2 Dec, 10.30am – 12.30pm, United Square
Roald Dahl's Chocolate
Adventure
Primary 3 and 4 / Ages 9 & 10
Enter the world of Roald Dahl where we meet five very lucky golden ticket winners! Journey with us while we explore the adventures of a young boy called Charlie and an eccentric chocolatier, who has a big decision to make. But beyond the gates astonishment awaits, down the sugary corridors, and amongst the incredible edible delights, the five lucky winners discover not everything is as sweet as it seems.
Week 2: 28 Nov – 2 Dec, 4pm – 6pm, United Square
Cost of each Speech & Drama Holiday Programme is $318 + GST.
Please ask our team about the Special Bundle Offers!
United Square
Tel: 6253 7688/ 6251 7662
Location: 101 Thomson Road, #03-18, #04-22, Singapore 307591

Parkway Parade
Tel: 6348 7550
Location: 80 Marine Parade Road, #07-05 ,Singapore 449269
101 Thomson Rd, Singapore 307591
Find Tuition/Enrichment Centres