Lorna Whiston: Speech & Drama December Holiday Programmes
to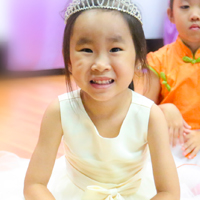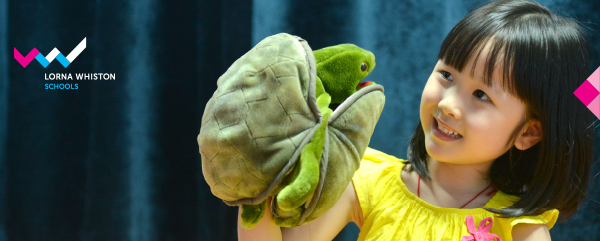 Animal Action!
Early Bird 2 / Age 4
Explore the wide diversity of wonderful animals around the world as we develop the children's articulation and knowledge of speech sounds through exciting drama adventures! This programme builds confidence and educates students about protecting the environment.
Week 3: 5 Dec – 9 Dec, 9am – 11am, United Square
Dress up Prince and Princess
Elementary 1 and 2 / Ages 5 & 6
Put on your finest costumes and join us for a dramatic experience fit for royalty! Our young princes and princesses will visit mystical valleys, magic castles and the highest mountain tops on this forgettable drama adventure, building speech skills such as volume, articulation, expression and emphasis as they go! Don't miss this wonderful, once in a lifetime opportunity to find out what it's like to be a real prince or princess!
Week 3: 5 Dec – 9 Dec, 9am – 11am, United Square
Mice on a Mission
Primary 1 and 2 / Ages 7 & 8
Jerry and Tora are clever mice who work hard to solve mysteries for the greater good of their fellow rodents.  Back at their headquarters in downtown Cheese Avenue, Jerry and Tora also work on their newspaper, The Mouse Times, raising awareness within the mouse community of events and happenings that would make any mouse run for its life! Sign up for this highly imaginative Speech & Drama programme which develops your child's oral communication skills and culminates in a parent sharing session where you will get the opportunity to watch your child share their very own amazing mouse mission.
Week 3: 5 Dec – 9 Dec, 10am – 12pm, Parkway Parade
Speak Up! A public Speaking Presentation Skills Programme
Primary 1 – 3 / Ages 7 – 9
Students will have enormous fun on this programme as they develop expressive speech to communicate texts of varying complexity.  During the process, they will be assessed on their communication skills and positively coached to improve their speech techniques, body language and eye contact.  This programme caters for all types of students; from those who are shy and need extra support to build up their confidence, to those who are ready for challenges beyond their years.
Week 3: 5 Dec – 9 Dec, 1pm – 3pm, United Square
Week 4: 12 Dec – 16 Dec, 11.15am – 1.15pm, United Square

Cost of each Speech & Drama Holiday Programme is $318 + GST.
Please ask our team about the Special Bundle Offers!
United Square
Tel: 6253 7688/ 6251 7662
Location: 101 Thomson Road, #03-18, #04-22, Singapore 307591

Parkway Parade
Tel: 6348 7550
Location: 80 Marine Parade Road, #07-05 ,Singapore 449269
101 Thomson Rd, Singapore 307591
Find Tuition/Enrichment Centres