Lorna Whiston: Speech & Drama December Holiday Programmes
to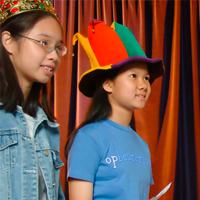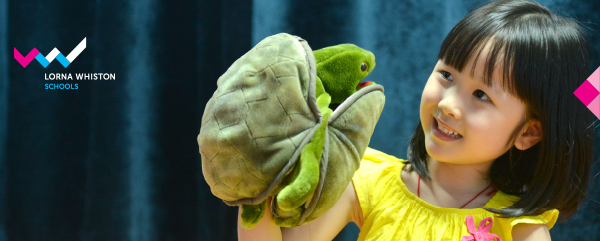 Wings and Wheels
Elementary 1 and 2 / Ages 5 & 6
Zoom, speed and glide your way through our adrenaline fuelled, action-packed week with Wings and Wheels. Your child will be motivated to engage in speech sound exercises, communication games and simple presentation activities.  In addition, this programme offers your child the unique opportunity to interact with the teacher in role as various characters from movies.  Come and enjoy a lightning experience and watch your kids' confidence soar into the skies!
Week 4: 12 Dec – 16 Dec, 9am – 11am, United Square
Step into Show and Tell
Elementary 2 / Age 6 years
During this important programme, students develop show and tell and role play techniques using effective presentation skills activities. Students are engaged and motivated during the sessions through a range of carefully chosen books which inform and inspire their role plays and presentations in class. In each session, a different speech technique is introduced that will enable the students to speak with a more articulate and expressive voice in preparation for their first steps into the world of Primary 1 in 2017.
Week 2: 28 Nov – 2 Dec, 11.45am – 1.45pm, United Square
Week 4: 12 Dec – 16 Dec, 3pm – 5pm, Parkway Parade
Speak Up! A public Speaking Presentation Skills Programme
Primary 1 – 3 / Ages 7 – 9
Students will have enormous fun on this programme as they develop expressive speech to communicate texts of varying complexity.  During the process, they will be assessed on their communication skills and positively coached to improve their speech techniques, body language and eye contact.  This programme caters for all types of students; from those who are shy and need extra support to build up their confidence, to those who are ready for challenges beyond their years.
Week 3: 5 Dec – 9 Dec, 1pm – 3pm, United Square
Week 4: 12 Dec – 16 Dec, 11.15am – 1.15pm, United Square
Cost of each Speech & Drama Holiday Programme is $318 + GST.
Please ask our team about the Special Bundle Offers!
United Square
Tel: 6253 7688/ 6251 7662
Location: 101 Thomson Road, #03-18, #04-22, Singapore 307591

Parkway Parade
Tel: 6348 7550
Location: 80 Marine Parade Road, #07-05 ,Singapore 449269
101 Thomson Rd, Singapore 307591
Find Tuition/Enrichment Centres