Make your Coming School Holiday Meaningful!
to
Hey Parents! Do you have any plans for your children this coming school holiday? We are having complimentary workshop classes for students from secondary level and above weekly from October onwards.
Come and join us to learn more about 3D Modeling & Printing and Aircraft Glider Course! If you're interested, please register at : https://forms.gle/98iiAQjBbfkdZ4ya6 .
The upcoming schedule for the classes will be updated weekly, so please check back if the slots are filled. Meanwhile, you can visit https://www.2aspiresg.com/aeronautics-astronautics-2020 to attend our online modules first!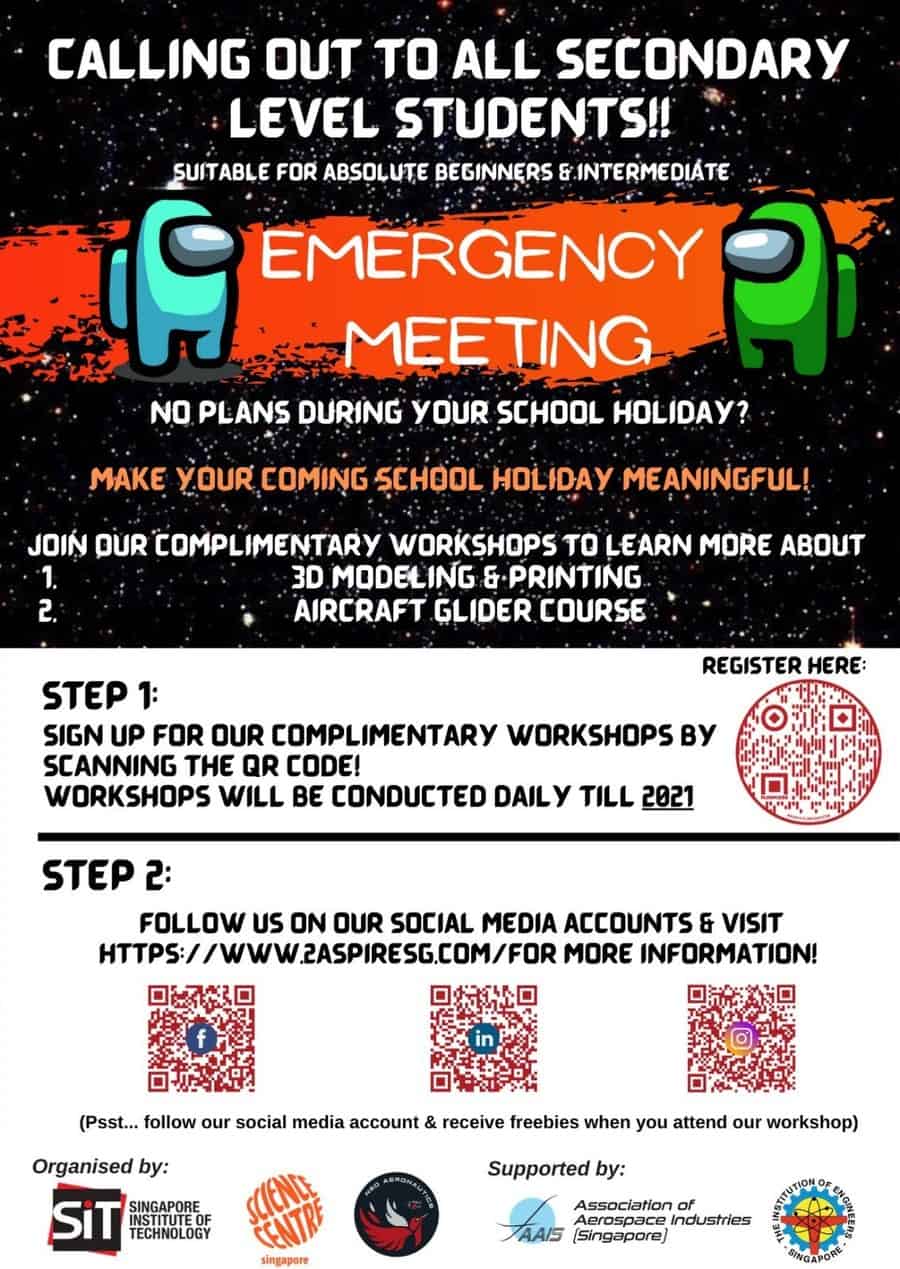 Find Tuition/Enrichment Centres