Math Monkey June 2013 Holiday Program
to
Want to give your child a head start when the new term starts?
Math Monkey's holiday program gives your child the much needed head start in school. At the same time, your child will have plenty of fun and enjoyment at our holiday program. Your child will come out refreshed and happy after our holiday workshop.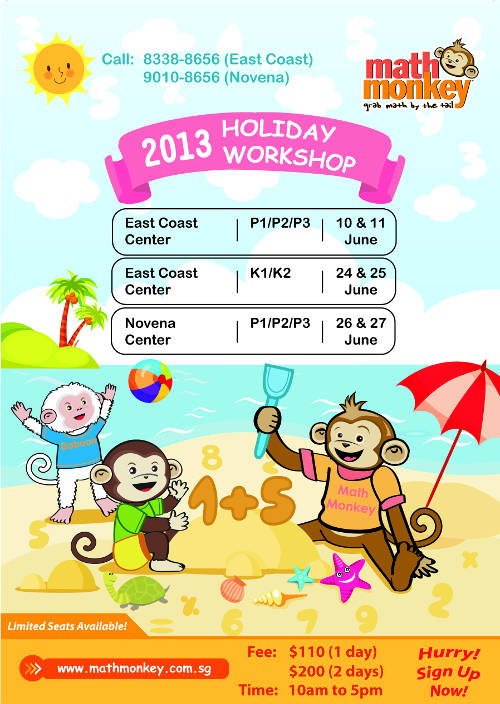 For more information, call us at 8338-8656/9010-8656 or go to: http://www.mathmonkey.com.sg/News-Center/Events/ to register.
Find Tuition/Enrichment Centres