#MicrobitBuggy: Learn easy programming together and show off your cool microbit skills!
to
School's out, and your child is restless? Worried that your child is not spending time productively? Why not try something new and pick up a skill at it! If you have a child aged 7 – 14 years old, try this fun workshop will keep you actively engaged.
#MicrobitBuggy (NEW!)
Easy microbit programming through Fun!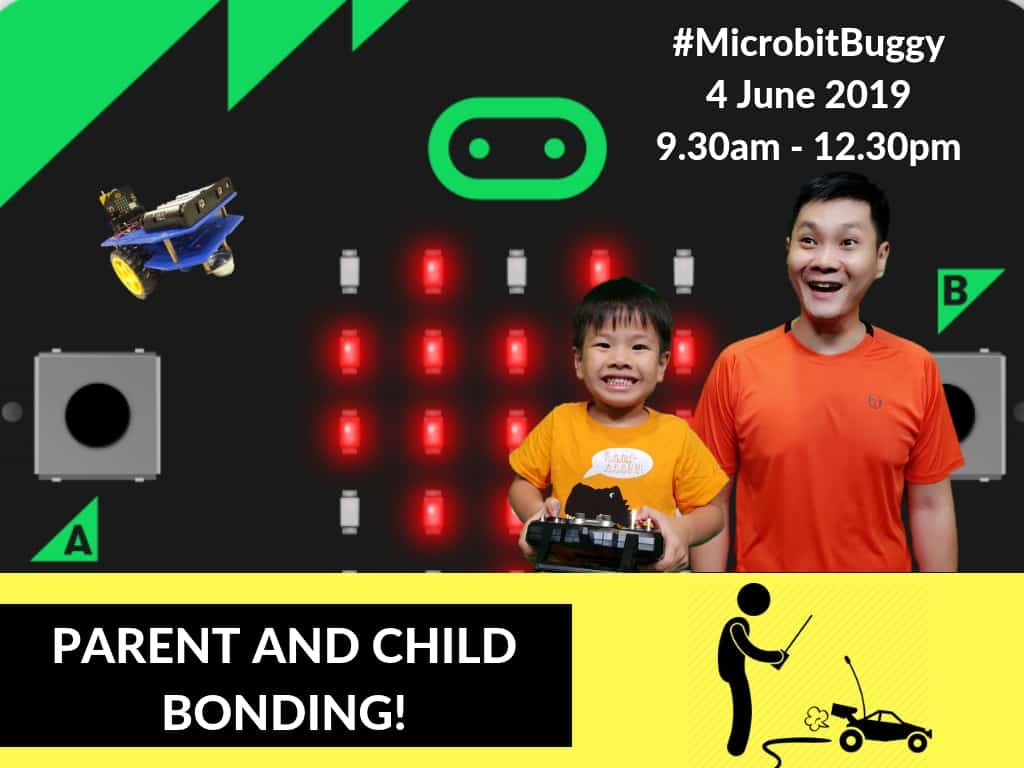 Learn how to construct a remote control buggy from scratch and control it using the mircobit programming functions! Sounds complicated? It's actually a pretty easy skill to pick up! Be introduced to the components and modes of operation of the buggy as well as learn to programme the microbit board using Java Script Block Editor. And with Mum/Dad to help, your remote buggy will be moving in no time!
Dads and Mums, its BONDING time!  Register NOW and spend a meaningful, fun morning together with your child!
Date: Tues, 4 June 2019
Time: 9.30am – 12.30pm (3 hours)
Venue: ITE College Central, BlkJ Level 6, Room J608
Price: $171.20 (bring home your very own microbit controlled buggy!)
For age group: 10 – 14 yrs
What's covered in the 3 hours?
Introduction to parts and modes of operation of the buggy
Hands-on construction of buggy
Introduction to microbit and its uses
Learn to program the microbit
Trial runs and error tests
REGISTER BEFORE SLOTS GET SOLD OUT!
Register at Apactix. For any enquiries, pls email us at training@ite.edu.sg
ITE College Central
2 Ang Mo Kio Dr, Singapore 567720
Find Tuition/Enrichment Centres