MOE Event : Ask Me Anything About Supporting Your Child's Well-Being
to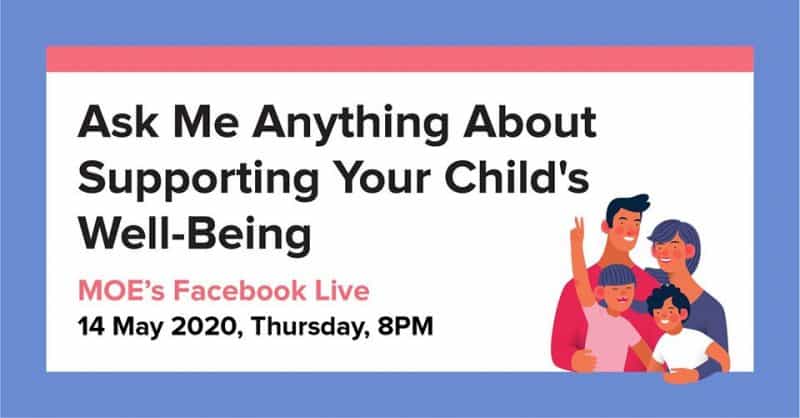 The May Holidays are a great time for the family to have fun and learn new things together. How have you been handling things? Keen to have a chat with experts who can up your bonding game?
Ask our panellists – Mrs Tan Chen Kee, Divisional Director for Student Development Curriculum, and Mrs Sher-li Torrey, a mother of two primary school children – anything about how you can improve your bond with your children and support their development this holiday season.
Our panel will be there for you, "live" on 14 May 2020, at 8pm.
Click 'interested' to get reminders of the event and be a part of the pre/post event action!
Find Tuition/Enrichment Centres