Moonfest: A Mid-Autumn Celebration
to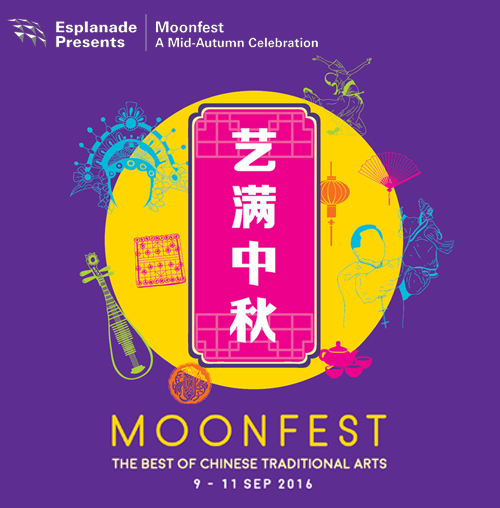 Come celebrate a meaningful Mid-Autumn Festival at Moonfest, through a variety of Chinese traditional and folk programmes. Highlights include a children's theatre production featuring exquisite rod and hand puppetry and workshops for some family bonding fun!
The Magic Lantern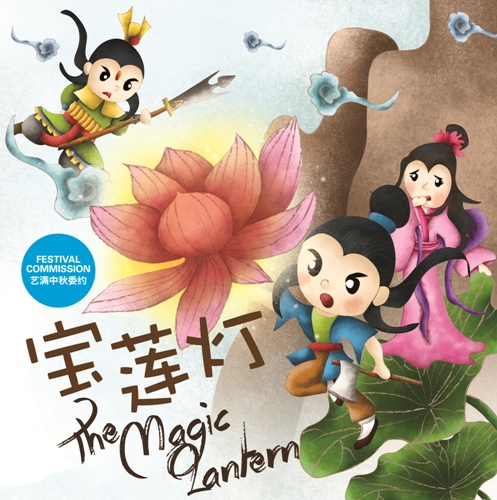 An exciting tale of a filial boy who braves all odds to save his mother! Children will experience firsthand the exquisite traditional rod and hand puppetry, as they also learn about values such as determination and filial piety.
9 – 11 Sep 2016, Fri – Sun
Fri: 10.30am & 2pm
Sat & Sun: 2pm & 6pm
$22 per pax (family special $20 each, min. 4 tickets)
Recommended for children aged 5 and up.
Parent-Child Workshop: Discovering Chinese Opera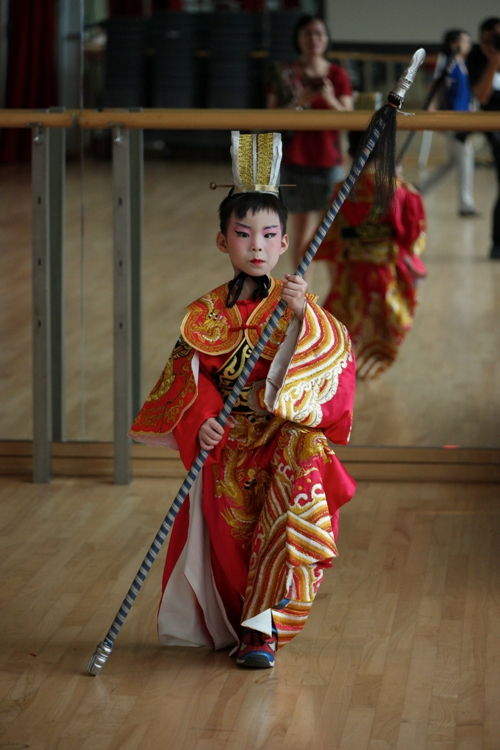 Discover the colourful traditional art of Chinese Opera with your child! Learn about the different acting roles, symbolic gestures, and iconic makeup and props in this interactive workshop.
10 Sep 2016, Sat
11am (English) & 2.30pm (Mandarin)
$30 1 adult + 1 child / $45 1 adult + 2 child or 2 adults + 1 child
Recommended for children aged 6–10 with an accompanying parent/guardian who is above 16.
Lantern-Making Workshop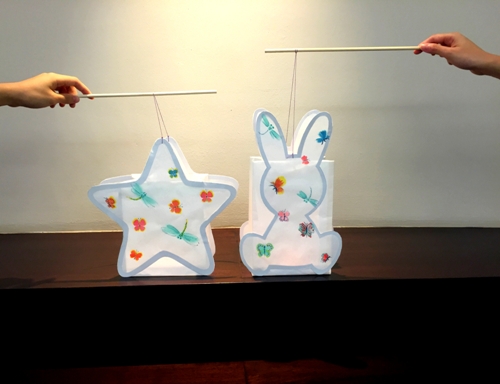 Let your child make their own hand-made lantern for the Mid-Autumn Festival! In this workshop, they will learn basic traditional Chinese ink painting methods, which they will then use to express creativity in decorating their own lanterns.
10 & 11 Sep 2016, Sat & Sun
10.30am & 3pm
$8 per pax
Recommended for children aged 6–9. Not suitable for children aged 4 and under.
Free Performances & Activities

In addition to our ticketed programmes above, there will be a host of free programmes and activities suitable for the family. Learn some kungfu moves or exciting diabolo (Chinese yo-yo) tricks, delight in a mix platter of Chinese martial arts and acrobatic performances, participate in storytelling sessions to learn more about Mid-Autumn Festival and Asian tales, or bring home a fluffy jade rabbit made from recycled materials. You can also bring along your kid's favourite lantern and join us at our annual Lantern Walkabout along the Esplanade waterfront on 10 Sep evening.
For the full programme line-up and purchase of tickets, please visit www.esplanade.com/moonfest.
Find Tuition/Enrichment Centres