Octoburst! – A Children's Festival
to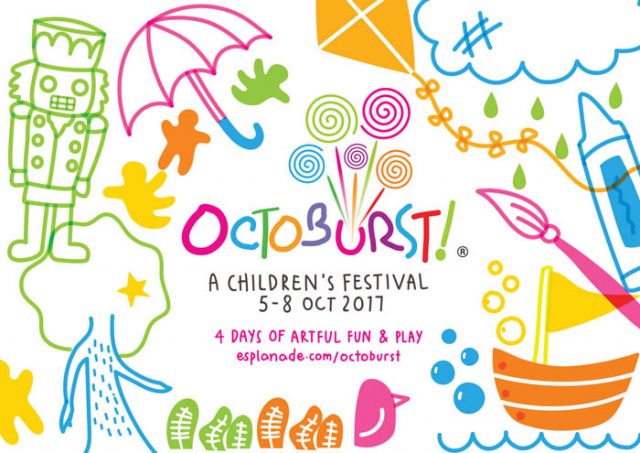 Octoburst! – A Children's Festival is here again! As with the past editions, this year's festival welcomes the young and their families to discover the magic of creativity and imagination through theatre, music, and lots more!
Take a journey to the top of the Cloud Mountain, join a ship crew and sail across the high seas, search for the rain and grow your own garden. A wonderful world awaits.
Come join us for four days of artful fun and play. May it be an inspiring experience for all!
Check out the full 6-day festival line-up at www.esplanade.com/octoburst.
Octoburst!  Drawing Competition and Colouring Fun
Join in the annual Drawing Competition and Colouring Fun! Unleash your creativity and stand a chance to win attractive prizes too! Pre-registration required online at www.esplanade.com/octoburst.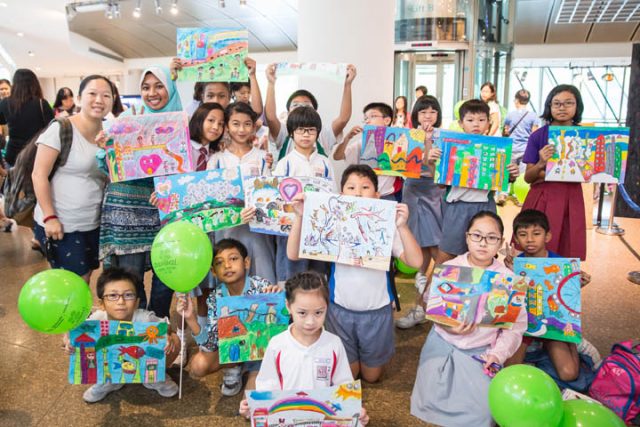 Award-winning Puppetry
Join us on an immersive and touching puppetry experience this Octoburst! This year, we bring to Octoburst two wonder puppetry that promises a theatrical treat for the young!
"When All Was Green is a play without words but with a lot of sensitivity and soul that succeeds in touching the hearts of the young ones and adults as well."
Shai Bar-Ya'akov, Yediot Akhronot Newspaper
Inspired by Shel Silverstein's picture book "The Giving Tree", When All Was Green is an award-winning puppetry play without words about mankind, nature and greed. Taking place on a set made of old books and recycled bindings, the story tells of the changing relationship between a boy and a tree as he grows up.
In this non-verbal puppetry performance, The Key Theatre delivers a poignant reflection on nature's generosity of spirit in spite of man's greed. This inspires the audience to realise not just the loss of the green fields amidst grey concrete, but also a green bud of hope that can still be present between us and the world.
"…a beautifully realised and delicately performed piece of puppetry." Edinburgh Spotlight
"…has the capacity to touch adults on an emotional level as well as delight the wee ones." Edinburgh Guide
Cloudia has always believed in the existence of Cloud Man – extremely rare creatures who live a quiet life high up in the sky. She has dreamt all her life to see one of them. Follow Cloudia on her journey to the very top of Cloud Mountain, a place where the views always bring surprises – and if you're lucky, you might see something very special.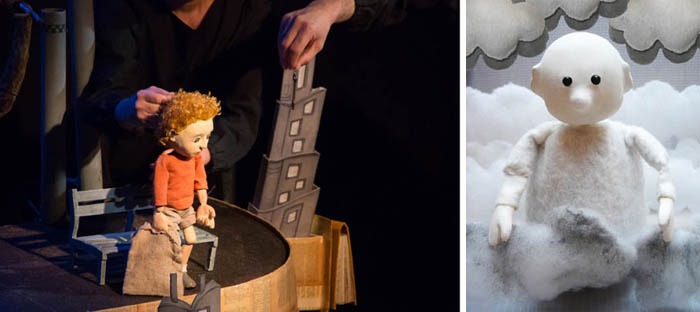 Hands-on Activities
Being a young gardener can be fun and simple! We often take for granted the kinds of waste we generate in our everyday lives and how we can take small steps to protect Mother Nature. With a little guidance from artist, Mrydette, kids will learn how to repurpose recycled bottles and grow a mini garden. See how waste can transform into something beautiful and meaningful in this hands-on activity, Grow a Garden.
Nature's Creatures invites children to depict the world of Mother Nature and her wondrous creatures through observational drawing, print rubbing, sculpting, and loose-part playing.
Join us of these fun hands-on activities and get closer to Mother Nature!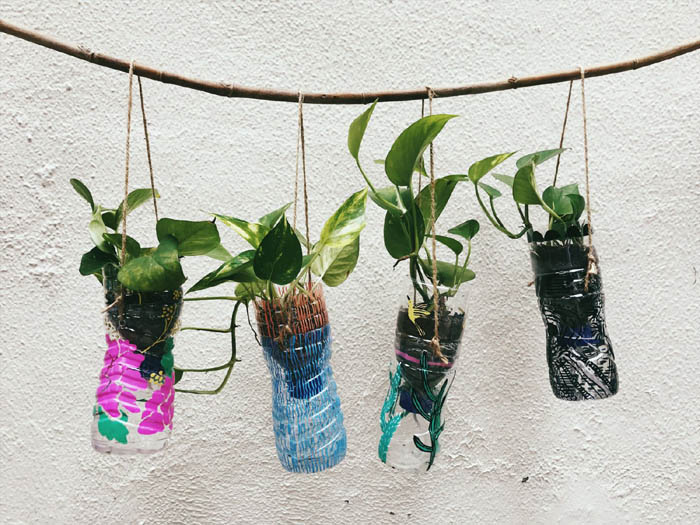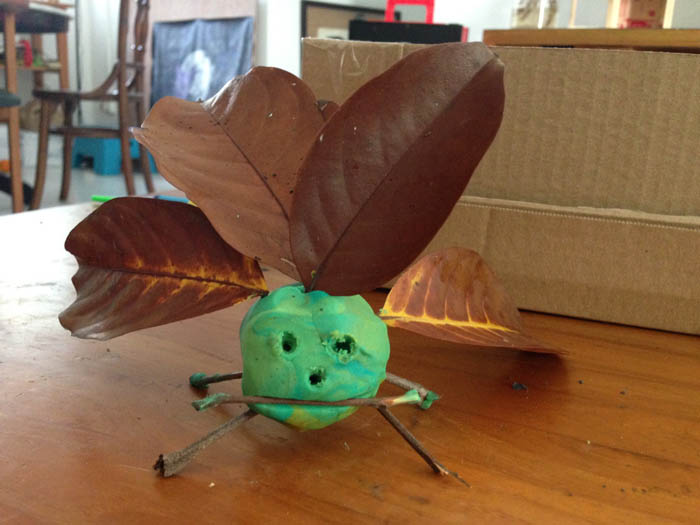 PIP's PLAYbox
Head to PIP's PLAYbox for self-guided craft activities. Go on an aquatic adventure this October! Make origami octopuses, fishes and ships and have a swimmingly good time!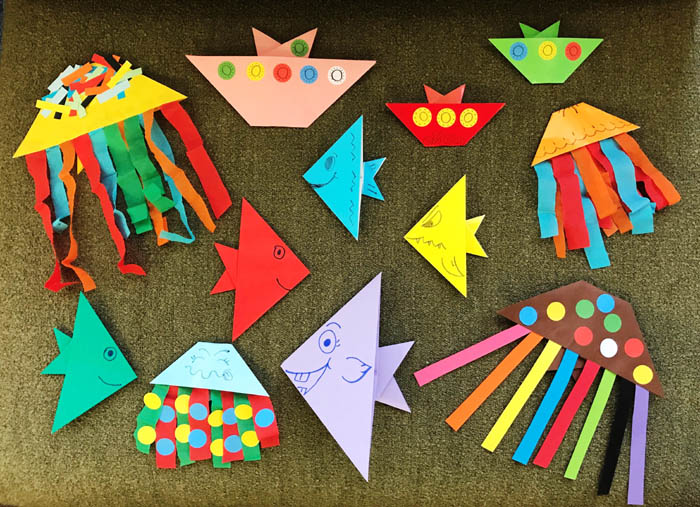 Outdoor Fun
Put aside your electronic gadgets and get the kids out for some outdoor fun! Asian's first premiere – Boats is setting sail on colourful vessels in an adventurous play space. Depart from Esplanade Courtyard Green and navigate through urban seascapes in search of safe harbour.
Afraid of sea-sickness? Why not construct your own pipe-maze on land all through the day at Pipe-ful Play Garden!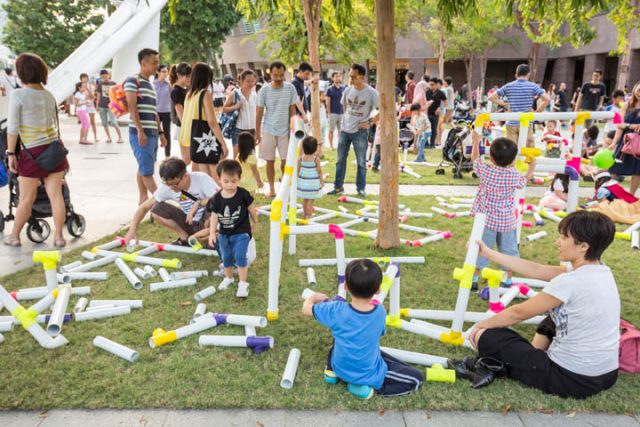 FREE Performances
Enjoy 4-days of free performances including Singapore's youngest busker Alan Fong, young talents from MADDspace singing their hearts out with a playlist of catchy pop tunes, parent-child choir group The Joyful Voices and many more. Do get yourself ready for the mass dance and boogie down with Sinclair and his students as they teach you the basics of Charleston and Authentic Solo Jazz!
At the library@esplanade, be enchanted with the performances by Grace Kalaiselvi's Meera's Nature Adventures and SPED schools such as Pathlight School, St Andrews Autism School and Very Special Arts!
Check out the full 4-day festival line-up at www.esplanade.com/octoburst and start planning your Children's Day weekend for the entire family!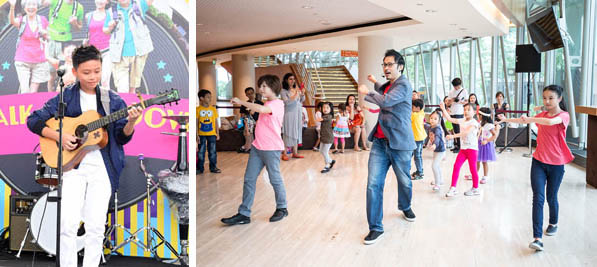 Snap and Win
Don't forget to share your Octoburst moments with us at #octoburst and you may stand a chance to win a family lunch at Supply and Demand!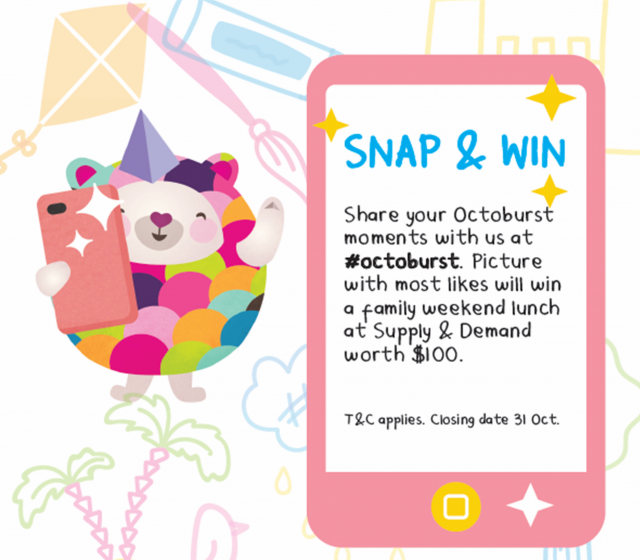 Esplanade Theatres on the Bay
1 Esplanade Dr, Singapore 038981
Find Tuition/Enrichment Centres