PAGA POP – Decor Fan Singapore's Family Day
to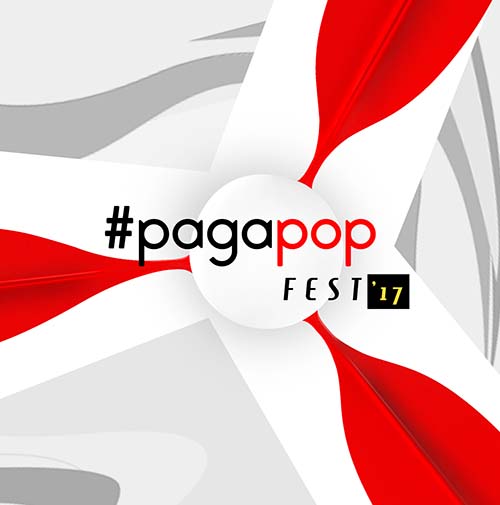 Make time for your family and join us for a Family Day with attractive lucky draw prizes and goodie bags giveaway.
Be a part of our fun-filled family weekend, and enjoy a mirthful Saturday jam-packed with activities for your kids happening at Decor Fan Singapore on 7th October 2017, from 1PM- 5PM!  
The theme of Decor Fan Singapore's Family Day is PAGA POP! The event puts a spotlight on our amazing PAGA decor fan series. The embodiment of a stylish and funky ceiling fan, the PAGA series is the perfect addition to increase the vibrant factor of your home.
Does your child enjoy colouring? If so, take part in Decor Fan's colouring station! Colouring materials will be provided so let your child's creativity run wild. Every child's masterpiece is celebrated here at Decor Fan. First 100 participants will receive an exciting goodiebag loaded with snacks! On top of that, 3 drawings will be picked randomly by our staff and the creative owners will stand to win exclusive prizes as well!
Throughout the PAGA POP event, your kids will also get to enjoy a joyous party while watching blockbuster animated movies playing on the screen. Halal snacks will also be provided for you and your little ones to fuel the stomachs throughout the day.
Make it a memorable family day and capture your family portrait at our photobooth. Stand a chance to win attractive prizes for both you and your loved ones! Simply upload your photo on Instagram with the hashtags #pagapoppinwith and #decorfan to take part in our PAGA Poppin photo contest. Stay tune as winners will be notified via Facebook!
Lastly, get to enjoy exclusive one day discounts for our designer fans when you come down to our event! Our fans have styles ranging from Modern, Scandinavian, Eclectic to Industrial, according to your needs. Be sure to illuminate your rooms with our multiway LED light setting that is sure to brighten up your place. You're sure to find the perfect functional and chic decor fan that is just the right complement to your abode.
So what are you waiting for? Mark your calendars and join us this 7th October 2017 for PAGA POP!
Do RSVP with us by 5th October 2017 to confirm your attendance
We are eagerly looking forward to see you and your whole family here!
For more information, please feel free to contact the team at Decor Fan Singapore at 6591 8896 or ask@decorfansea.com
PROGRAMME:
PAGA POP
Date and Time:

7 October 2017, Saturday

1 PM- 5 PM

Venue:

Decor Fan Singapore
Residential Showcase

135 Joo Seng Road, S368363

Movie Screening:
 

1 PM- 5 PM

Movies will be screened throughout the event

Colouring

1 PM- 4 PM

Prize-giving will be announced at 4.30 PM

All ages are welcome to participate

Costume dress-up & photo area by The Tiara Society

 1 PM- 4 PM

Playdough with essential oils by Doterra Wellness

 1 PM- 4 PM

Story telling & reading corner by Nurture Craft

 1 PM- 4 PM
FREE Ranger Rick Junior magazines namely Ranger Rick Jr, Story BOX, Adventure BOX, Discovery BOX, chickaDEE, OWL, Think+ Perspective
(while stocks last)
We have attractive lucky draw prizes to be won:
1st Prize: PAGA fan worth $699
2nd & 3rd Prize: Smart Home AC Controller worth $399
4th & 5th Prize: Shopping voucher worth $50
Decor Fan - Singapore Residential Showcase
135 Joo Seng Rd, Singapore 368363
Find Tuition/Enrichment Centres