Parent & Child Workshops for the June Holidays! #droneflying and #flowerjamming
to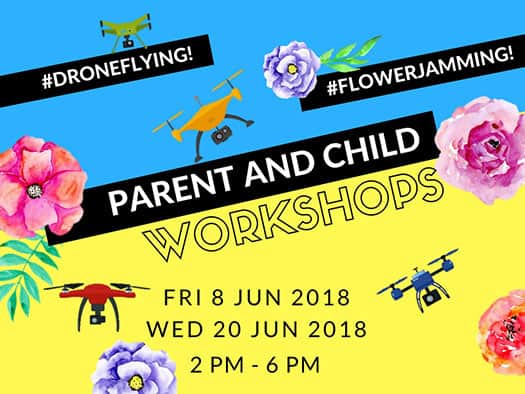 School's out, and your child is restless? Worried that your child is not spending time productively? Why not try something new and pick up a skill at it! If you have a child aged 7 – 14 years old, these 2 fun workshops will keep you actively engaged.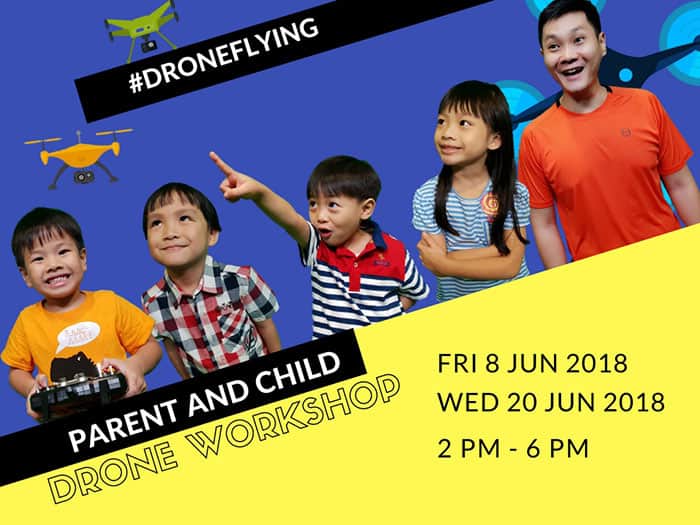 #droneflying
Come fly with us as you learn more on drone construction and operation. Get the chance to fly drones in our indoor aerospace hangar as well as compete in a mini drone flying competition using your very own self-assembled drone! Dads and Mums, this is a great opportunity for your child to explore hands-on skills, as well as spending a fun afternoon together with you!
Date: 8 June or 20 June
Time: 2pm – 6pm (4 hours)
Venue: ITE College Central, Blk G Level 3, G305A
Price: $143 (bring home your own constructed drone!)
For age group: 7 – 14 yrs
What's covered in the 4 hours?
Introduction to types of drones and applications
Parts and modes of operations
Test fly different beginner drones (simulator) to have a feel of its modes and operations
Learn to construct a drone with provided parts
Test fly personal *drone and practice its controls
Put your skills to the test by flying the drone through the mini obstacle course!
*Each parent and child pair will be provided with a drone to construct and take home
*Drone flying is done indoors at the aerospace hangar
REGISTER!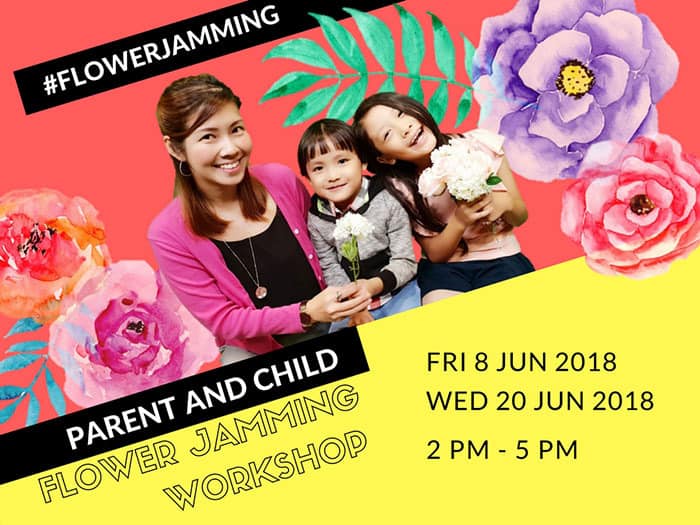 #Flowerjamming
Let your creative juices flow at our Flower Jamming session and create floral art with fresh flowers! Work together with your child in our stunning floristry lab to create a memorable experience with beautiful flowers. Not to worry if it's your first time – we have experts to guide you and your child. Be surprised by what you and your child can achieve with the flowers together!
Date: 8 June or 20 June
Time: 2pm – 5pm (3 hours)
Venue: ITE College Central, Blk D Level 5, Floristry Training Centre
Price: $43 (bring home your floral art creations!)
For age group: 7 – 14 yrs
What's covered in the 3 hours?
Introduction to types of flowers, its conditioning and storage techniques
Create your own unique floral arrangement by selecting flowers from a wide "buffet" variety
Introduction to other uses of flowers for art, such gift wrapping and greeting cards
Hands-on activity to create your own mini bouquet
REGISTER!
Attend the workshops and be rewarded with a 20% discount off the 4 shops at the ITE CC Epitome!
They are from the Creations shops, Floral Bouquet shop, Delicatessan and Eyewear shop.
"We might be SOLD OUT for some of the workshops, but fret not! Email us at [email protected] if you want to receive updates about the next run of Parent and Child workshops!" 
ITE College Central
2 Ang Mo Kio Dr, Singapore 567720