Parenting and Entrepreneurship Talk
to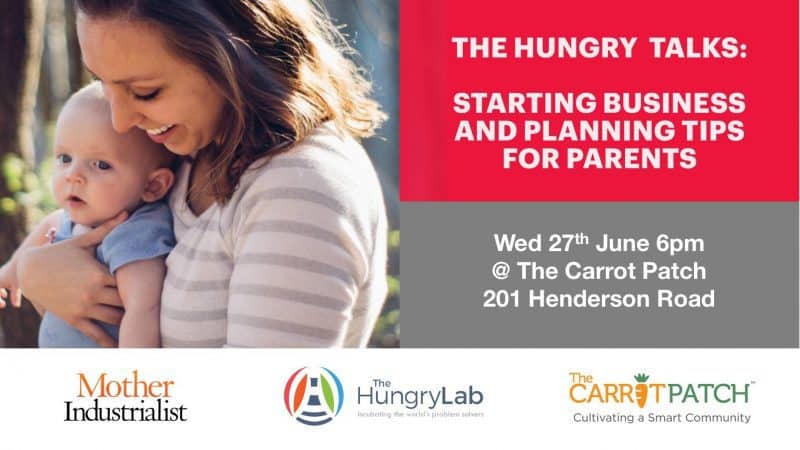 Date: 27 June 2018 (Wed)
Time: 6pm
Venue:  Apex@Henderson – Carrot Patch, 201 Henderson Rd, #02-09 Singapore 159545
RSVP for the Free Talk here >>
Tips on Becoming Entrepreneurs For Parents:



On 27 June, this important Founder Family Talk will focus on helping seed/early stage entrepreneurs align their long-term strategic goals with the immediate family responsibilities needed to start off on the right foot.
Agenda
6.00 Welcome and Networking
6.45 Opening 
7.00 Founders and Family
7.45 Q&A
8.00 Networking
9.00 Close
PLANNING FOR FOUNDER FAMILIES
Why is it important? We'll tackle some critical topics in this talk:
The importance of early and holistic planning is required for both starting a family as well as entrepreneurship, but what do you when you are planning for both?
Why you can't plan your startup finances in a vacuum – your personal and family life matters!
How to build your financial runway while bootstrapping
How to tell good advice from bad
The most common mistakes that early entrepreneurs make and how to avoid them
The potentially uncomfortable but critical conversations to have with your family when becoming an entrepreneur
To allow quality discussion and interaction, audience size will be limited so we have plenty of time to devote to answering your questions.
Apex@Henderson - Carrot Patch
201 Henderson Rd, Singapore 159545
Find Tuition/Enrichment Centres