Pet Street Gang Festival 2019
to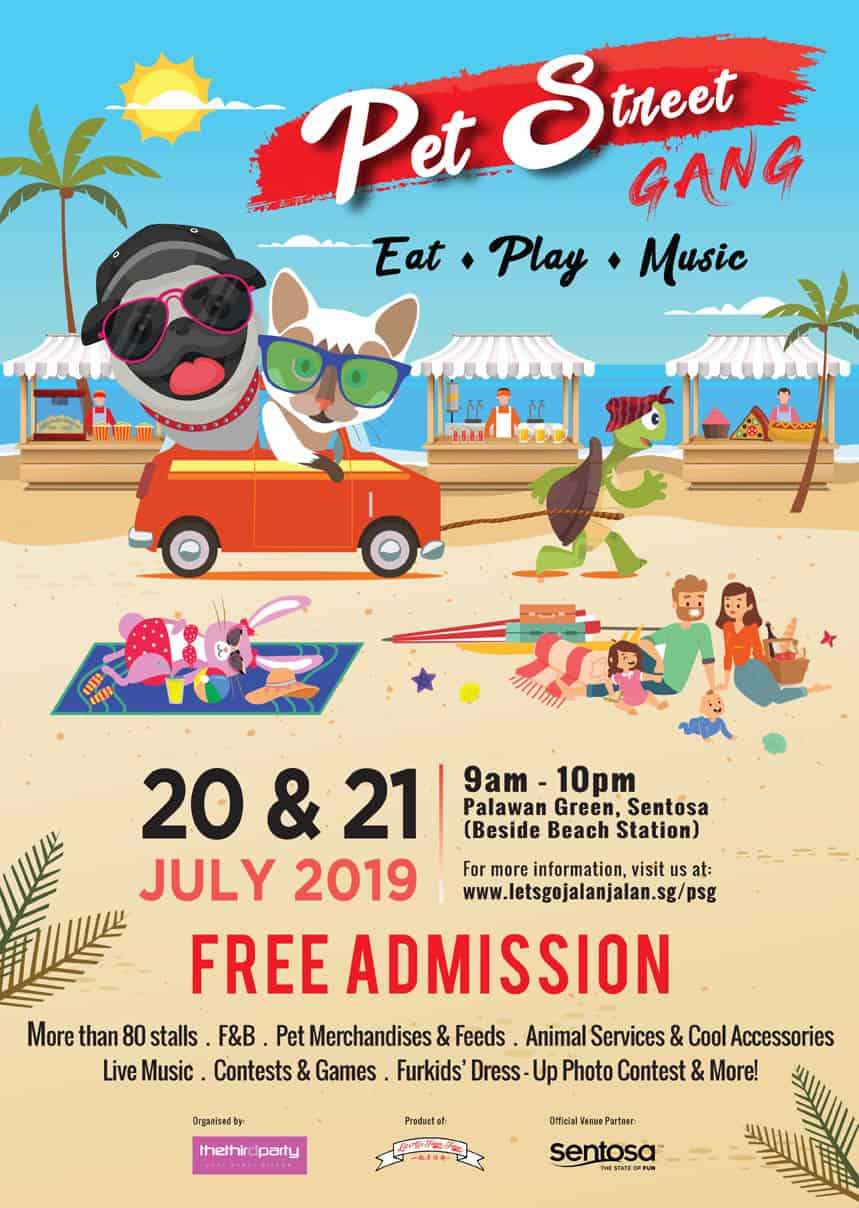 Pet Street Gang, a FREE ADMISSION Pet Festival is here to create a special all rounded experience for festival goers! Be it strolling down the lanes of both pet and human merchandises, pilate exercise with your pets, learning from experienced experts on pet care, food and nutrition care, workshops; and at the same time savour a variety of mouth-watering dining range (for Pet owners!), this gives no excuse for all to come together to meet new friends, spending time with family at a place of beauty! Sitting by the Palawan beach, munching your favourites and sipping your cocktails on the beautiful lawn of Palawan Green in Sentosa Island while one enjoys the resort feeling of being at the beach with your pet, this is the summer day we are offering to the public!
Focused and centred on Pets' related merchandise, be wowed to see a wide variety of Pet's merchandise, workshops to learn from our professionals on hydrotherapy, massage! Or fancy to have an art portrait for your pet? We got it all!
Eat, Play & Music is the theme for this festival offering varieties of East meet West food cuisines, kids-friendly menus to tease your appetite!
For more about the event, see here.
Pet Street Gang Kits, which include $10 Festival Coupon, Drawstring Bag, Cooling Towel, are available for purchase here.
Find Tuition/Enrichment Centres