Play2see June holiday camp "Walk" + Discovery of fragances & flowers

Play2see is a unique edutainment program that combines art appreciation and hands-on learning, encouraging the children to open their eyes and explore various subjects from different viewpoints.
Come join Play2see's full-day holiday camps for children 5 to 12 years old! Available for four weeks from 30 May to 24 June 2016.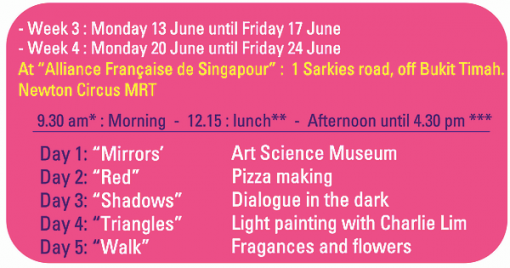 For more informations, click here to read more.