PSLE 2009 Results Day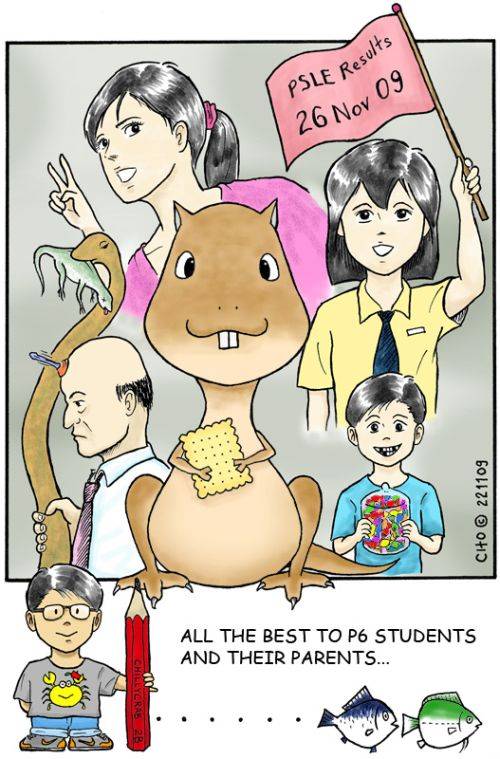 The above image is contributed by our talented parent-artist chillycrab. Thanks for the wonderful light-hearted humor your have provided for our community!
Good luck to all students and parents of students who have participated in the PSLE 2009. May you get the results you deserve. Celebrate if you achieve what you wanted. Reflect on how you will improve yourself if you get less than what you hoped for. And regardless of whatever you score, plan on what you want to achieve 4 to 6 years down the road and start preparing TODAY towards that goal.
Achieving academic excellence is a marathon, not a sprint.