Singapore Children's Forum 2013
to
CALLING OUT FOR CHILD REPRESENTATIVES (AGED 10 TO 13 YEARS OLD) TO PARTICIPATE IN SINGAPORE CHILDREN'S FORUM 2013

The objective of the Singapore Children's Forum is to provide our children in Singapore a platform to voice out on issues that matter to them. Child representatives will participate in a two-day orientation to debate and decide on the issues which they would like to share before they present their views in creative ways to the Minister and invited guests at the forum on 23 November 2013.
Certificate and goodie bag will be given out to each child participant at the forum.
Details of the forum are as follow:
Forum Orientation
Date & Time:
18 Nov, Mon (8:30 am – 5:30 pm)
20 Nov, Wed (8:30 am – 3 pm)
Venue for Orientation:
Cantonment Primary School
(1 Cantonment Close, Singapore 088256)
Singapore Children's Forum
Date & Time:
22 Nov, Fri (2 pm – 5 pm) (Rehearsal)
23 Nov, Sat (9:30 am – 1 pm) (Actual Forum)
Reporting time for forum is 7:30 am
Venue for Rehearsal & Actual Forum:
ITE College West, Kaizen Hall, Block 2, Level 6
(1 Choa Chu Kang Grove, Singapore 688236)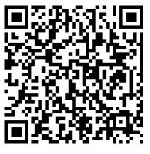 Please scan the QR code to register or you may email
Taufiq at tsalehoodin@childrensociety.org.sg /
Seih Hwa at shho@childrensociety.org.sg or
call them at 6276 5077 to obtain a registration form or register online.
Closing date for registration is on 8th November 2013.
See you at the Singapore Children's Forum!
Find Tuition/Enrichment Centres