Recruitment of Children's participants for Singapore Children's Forum 2017
to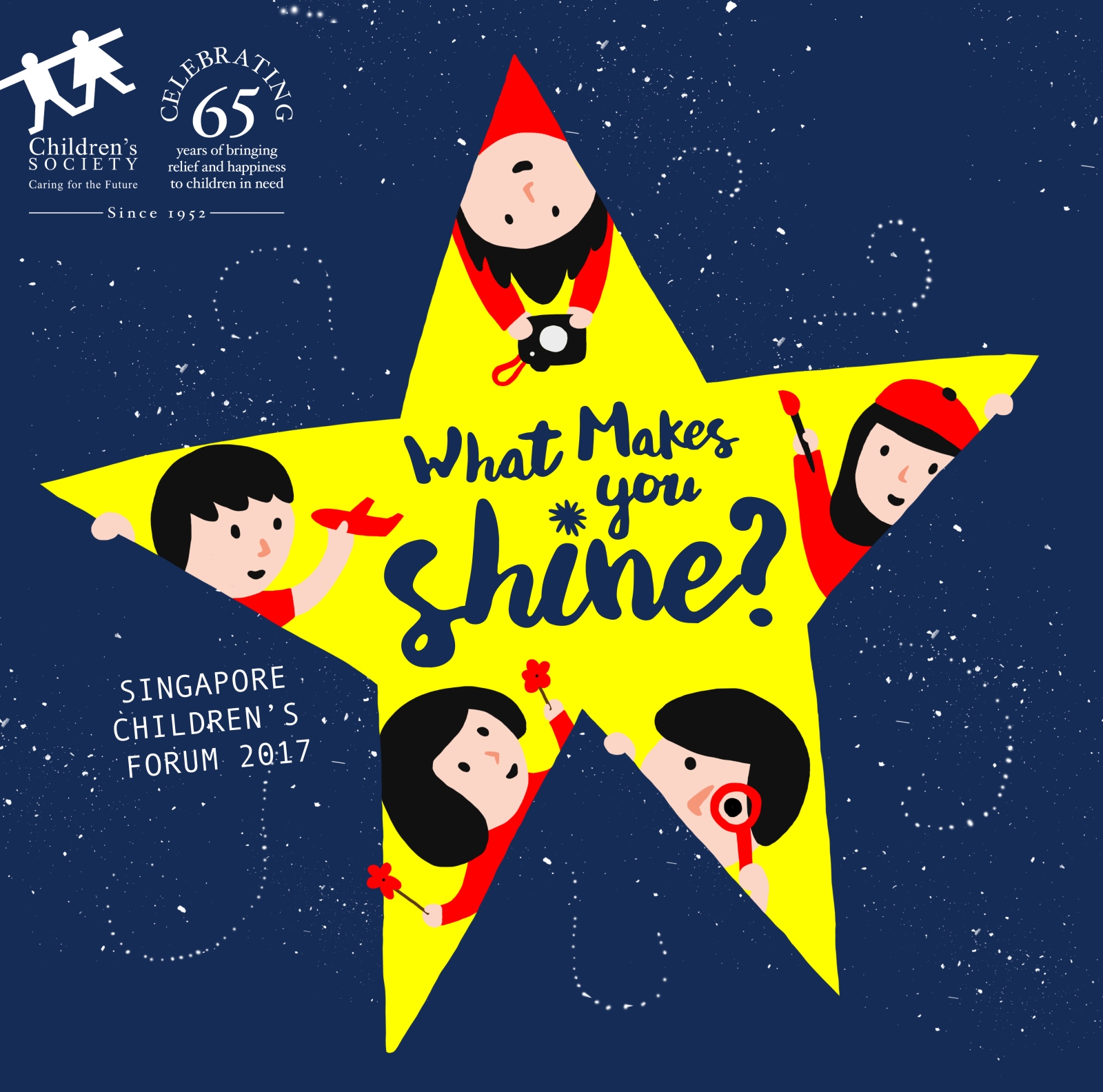 Singapore Children's Society is celebrating 65th Anniversary and will be conducting 65th Anniversary Conference from 24th – 25th November 2017.
The Singapore Children's Forum will take place on Day 2 of the conference. As with the previous children's forums held in 2013 and 2015, our third Singapore Children's Form continues to provide our children a platform to dialogue, discuss and express their opinions on issues that mattered to them.
The theme of this year's forum is "What Makes You Shine".  We hope to hear from the children (aged 10 to 12 years old) on what success means to them and the factors that are necessary to attain success.
To lead up to the children's presentation of their views on 25th November, there will be a 3 days pre-forum orientation from 21 – 23 November 2017.
The details are listed below. Please note that your child will have to attend all 3 days of the Pre-forum orientation and the actual Forum.
Parents, educators and social service professionals will be invited to attend the Forum on the 25th November 2017.
Programme:
Pre-Forum Orientation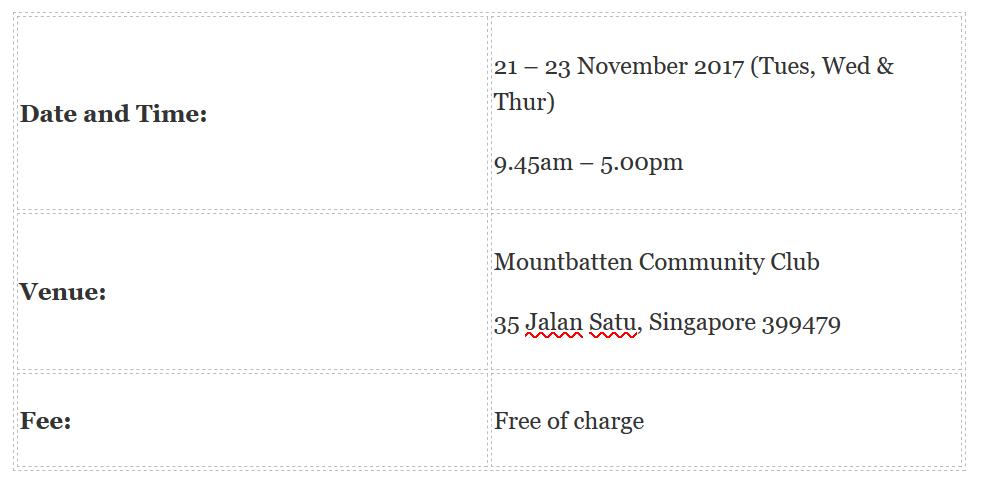 Singapore Children's Forum 2017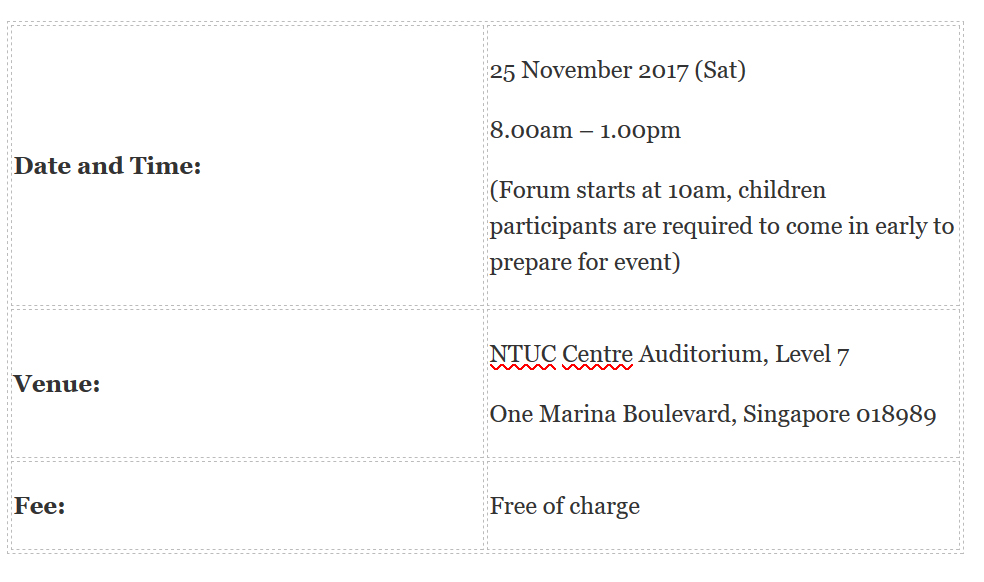 Do keep that Saturday free and we promise it will be a meaningful and insightful session.Please note that children participants are required to attend all 4 days of scheduled programme. *
Parents are to arrange own transportation to and fro venue.
Closing date for registration: 22nd Sept 2017, Fri
To download the registration form, please check it from the website:
Mountbatten Community Club
35 JALAN SATU, Singapore 399479
Find Tuition/Enrichment Centres