Singapore Children's Forum 2019
to
Singapore Children's Forum was established in 2013 in a bid to encourage children in Singapore to think globally and participate actively to share their views on issues that matters to them on a national platform in a responsible manner. 
This year, the theme for the Singapore Children's Forum is "Why is it sometimes not fair?", where we delve into the world of 25 children and youth who shared their perception on what unfairness and inequality looks like from their lenses. This is in continuation of the theme of our 12th Singapore Children's Society Lecture, which was held last year, titled "Growing up in an Unequal Society". Join us for a day of discovery and dialogue as we present our findings through a short film, "INequality".
This event will be particularly relevant for practitioners of the social service, professionals working with children, and of course, parents. The event is suitable for children 10 years and above.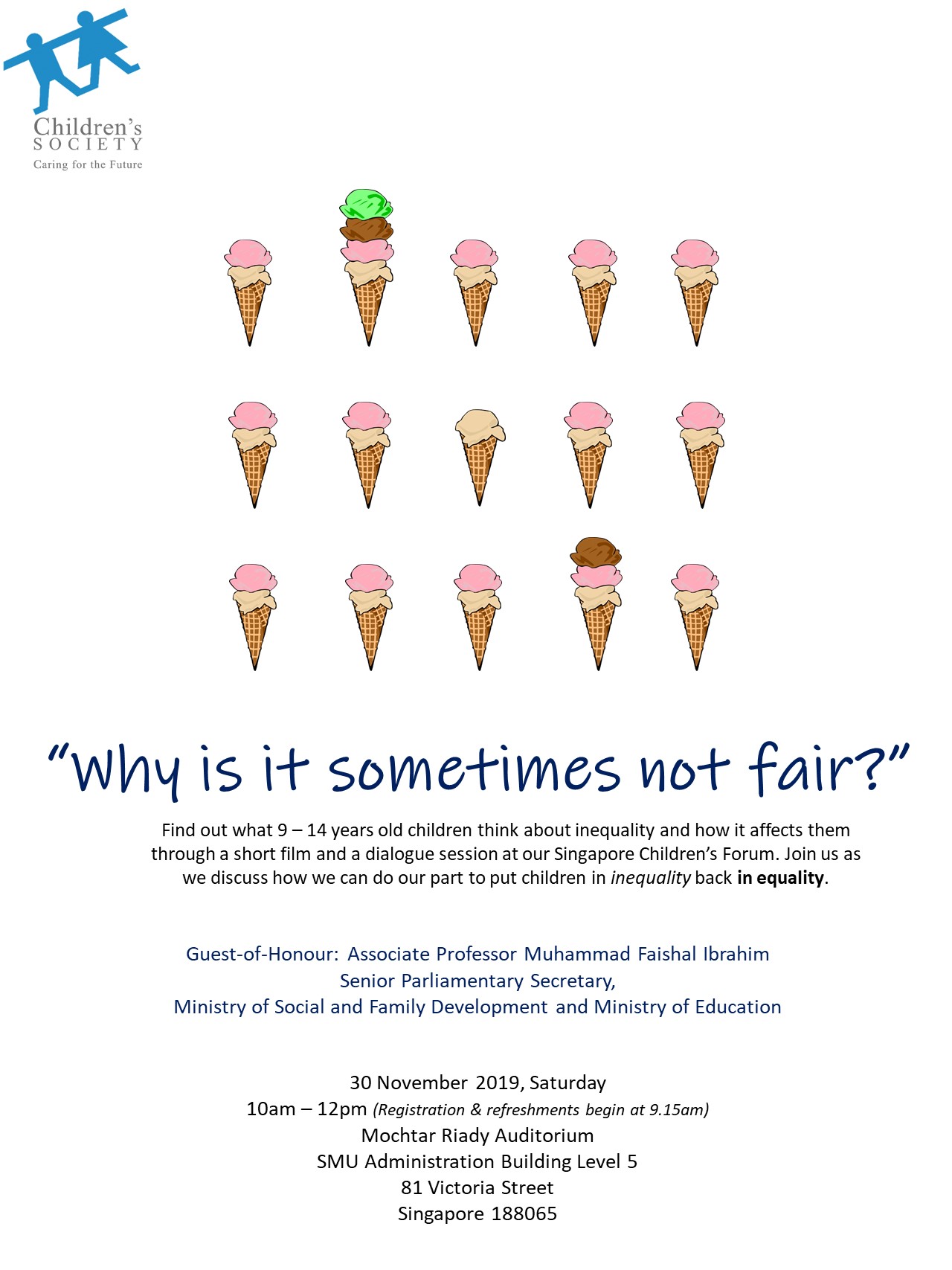 Please note that while there are no charges for this event, admission is by registration only.
Please register at https://tinyurl.com/SCS2019SCF.
For more information, please email scf@childrensociety.org.sg or call 6448 6658. 
We might also periodically send you updates with regards to this event.
SMU Administration Building, Level 5
81 Victoria St, Singapore 188065
Find Tuition/Enrichment Centres