SNYO & SSCC Pre-Tour Concert: Colours of S.E.A.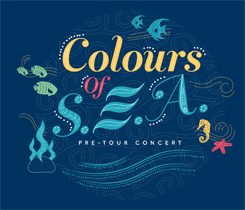 Witness a collaboration between the Singapore National Youth Orchestra (SNYO) and the Singapore Symphony Children's Choir (SSCC), as they perform in a pre-tour concert at the Victoria Concert Hall ahead of their performance in Kuala Lumpur for the first time as part of the 2016 Youth Orchestra Festival at the Dewan Filharmonik Petronas!
Led by SNYO Principal Conductor Leonard Tan and SSCC Choirmaster Wong Lai Foon, Colours of S.E.A. presents a programme brimming with Southeast Asian influences and water-themed music, including Vaughan Williams' Sea Songs, Schubert's The Trout, as well as the world premiere of Chen Zhangyi's Water. Wang Chenwei's The Sisters' Island and Liang Wern Fook's Xinyao Medley are also uniquely Singaporean works to listen out for.
:: Read more about this concert here.
Wed, 7 Dec 2016, 7.30pm
Victoria Concert Hall
Singapore National Youth Orchestra
Leonard Tan, conductor
Singapore Symphony Children's Choir
Wong Lai Foon, choirmaster

Find Tuition/Enrichment Centres