Tai Chi for Health (Diabetes)
Tai Chi for Health (Diabetes)
29th Nov 2009
Sunday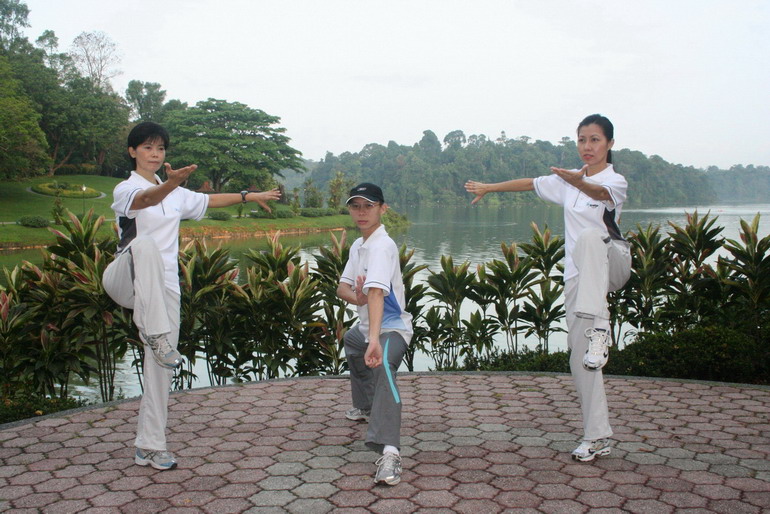 | | |
| --- | --- |
| Venue | West Coast Park |
| Time | 8am – 9.30am |
| Fee | $15 per pax |
| Min to start | 10 |
| Age Group | Adults |
DESCRIPTION

Diabetes is a common chronic disease in Singapore, is a medical condition in which the blood glucose level is persistantly higher than normal due to insufficient/ineffecitve insulin in the blood.
Uncontrol diabetes leads to serious complications such as hear attack, stroke, blindness, kidney failure and nerve damage/leg amputation.
There are many ways that Tai Chi works well for people with diabetes and other conditions. Listed below are the important factors supported by medical studies.
Tai Chi for Diabetes is a gentle exercise, it helps to Prevent and improve the control of Type II diabetes. Improve overall fitness, minimize complications. Enhance relaxation, reduce stress, improves mental strength. It improve joint flexibility & relieves chronic pain .Improve bones/muscle strength, balance and mobility
* Fee include: Course material, goodie bag, fitness assessment.
* Class will commence with a minimal of 10 participants.

* In the case of wet weather, respective courses will postpone to another date upon further notice.
* An email notification will be sent upon confirmation of course

* Contact: 9138 4451 / 9731 6687
* Email: admin@newagetaichi.com
Find Tuition/Enrichment Centres