The Ignite! Learning Festival
to
The Ignite! Learning Festival is a series of exciting learning events for students and parents, proudly brought to you by Ignium Academy and Yen's Academy, supported by KooBits Pte Ltd, Miao Academy, Flying Cape Pte Ltd and Kiasu Parents.
Learning in Today's Digital Economy
"Our task is to educate their (our students) whole being so they can face the future. We may not see the future, but they will and our job is to help them make something of it."  Sir Ken Robinson, Education Guru
Venue:
Auditorium of YoHa Commercial Tampines 6 Tampines Street 92, S (528893)
[Former ITE campus, next to SAFRA Tampines]
For whom:  
Parents who want to understand how children can learn better in this new digital economy, as well as Primary and Secondary Students.
Date:
Saturday 8 June
Fee: 
Free! Participants will also receive free challenging Primary Math Problems booklet for all participants.
930 am:
Registration
955 am:
Opening by Yee Jenn Jong, co-founder of ASKnLearn, Ignium Academy and The Learning Grid.
10-1040 am: 
Maximise the learning of Primary Math through technology
Unlock the full potential of KooBits, Singapore's No. 1 multiple award-winning Primary Math portal. KooBits has helped hundreds of thousand of students in Singapore and overseas master the Math subject.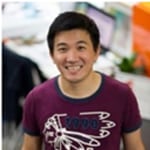 Stanley Han,
MOE Scholar & founder of KooBits Pte Ltd
Stanley founded KooBits while completing his engineering studies at NUS. He has worked with Singapore's top educators to develop KooBits. Stanley was one of BusinessWeek's "Asia's Best Young Entrepreneurs 2008".
1040-1120 am:
Artificial intelligence and S.T.E.M. Learning
Curious what it takes to create a powerful education technology tool? Miao is a homegrown award-winning and free intelligent tool to support in the learning of S.T.E.M (Science, Technology, Engineering and Math), powered by advanced Artificial Intelligence. Hear the Miao story from its founder and how artificial intelligence is changing learning in today's digital world. Find out how you can tap on the AI advantage!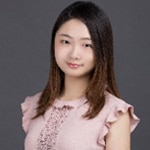 Betty Zhou,

MOE Scholar & founder of Miao Academy
Betty has been featured in top local and international media including CNA. Straits Times, Lianhe Zaobao, 938Live, Business Times, VulcanPost and more,
1120-1140 am:
Refreshments
1140 am-1220 pm: 
The EARTH without ART is just EH 
Understand your child's artistic development and how we, as parents can support their artistic development. Know what it takes to DSA through the arts and what art education in Singapore is like.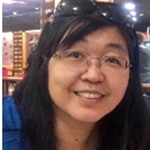 A trained architect (NUS), Esther Gan has taught art for over 20 years, with many of those years spent developing high-ability students at Nanyang Girls High. She now runs her art school. Esther believes in the holistic value of art education and has helped many students develop their love for Art and build their art portfolio.
1220 pm – 1 pm:
The Challenges of Today's English Curriculum – NEWS is the solution!
Why do students struggle with English as a subject? Trish will help you crack the code and learn how you can use the news, technology and reading to make the learning of English fun and effective.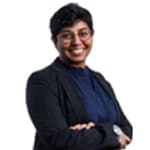 Trish, head of English, Yen's Academy. Trish began her teaching career as an English teacher in a government school before teaching at international schools locally and abroad. At Yen's Academy, she has developed news-centric material to help her students widen their general knowledge through content exposure and improve their written and spoken English by leaps and bounds. She is a pioneer user of an award-winning news app.
Free learning profile diagnosis tests @ Bukit Timah and Bishan for students age 10 and above by Swiss-based Braincore (http://braincore.swiss).
Braincore is a Swiss-based education company that has conducted empirical analysis on thousands of students in different countries in Europe since 2007, with the aim of helping students learn better. Braincore uses neuroscience studies to provide diagnosis and intervention strategies to help students increase their cognitive capabilities. Braincore has achieved significant success rate with students in Switzerland, France and Poland, greatly reducing drop-out rates and improving students' long-term achievements.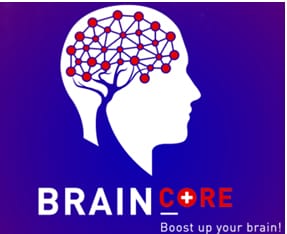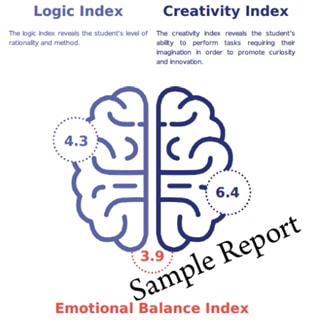 The Ignium Academy group is pleased to collaborate with Braincore to provide free diagnostic tests for all students who signs up for any of our paid learning festival programmes.

Other exciting Ignite! Learning Festival events from 2-21 June 2019:
Math Carnival, Science Carnival, English camps, Science camps for primary and secondary students to be held at Bukit Timah Shopping Centre and Bishan Street 11.
For more information, please visit 
www.ignium.academy/events-and-workshops.
www.ignium.academy
fb.com/igniumacademy
Tel: 69516033                             
fb.com/yensacademy
Tel: 62594173
Auditorium of YoHa Commercial Tampines
6 Tampines Street 92, Singapore 528893
Find Tuition/Enrichment Centres