The World's LARGEST Educational Kids' Fair is here in Singapore!
to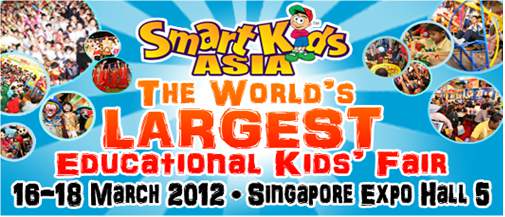 Education, Health, Baby and Family activities all under one roof for the building Blocks of a Happy Child
SmartKids Asia, the World's LARGEST Educational Kids' Fair is a fun-filled family event where parents and children with ages between 0 -12 years can discover and experience educational stimulation and mind-expanding fun through fun interactive activities put together by over 150 leading multinational and local organizations.
Hurry Down to SmartKids Asia, coming on 16th to 18th March 2012, at the Singapore Expo Hall 5. Admission FREE!
To get our latest updates on registrations, fun contests, great giveaways and exciting activities, visit us at www.facebook.com/smartkidsasia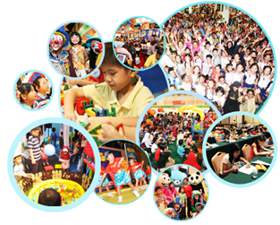 What You Will Find
The most anticipated event of the year for families with young ones, SmartKids Asia provides Thrilling Live Performances, Enriching Seminars and Workshops, Fun Contests, Entertainment, and Exciting Buys for both young and old alike. At SmartKids Asia, immerse yourself in the best expert advice, products and services, and engage with our brands through educational fun in our 4 sections:
SmartEdu (Children Education) – Explore through close to 150 Learning programs and education systems to help shape the development of your child.
SmartHealth (Family Health) – A healthy nation of services and various wellness activities to assist in a healthy family life.
SmartFamily (Family Relationship) – Immerse in the exuberance of a bustling event where there are Interesting games, delectable treats, and loads to see and do.
SmartBaby (Baby Well-Being) – The Ultimate place for pregnancy, birth and baby, plus take advantage of great show special, all within one vibrant place celebrating parenthood.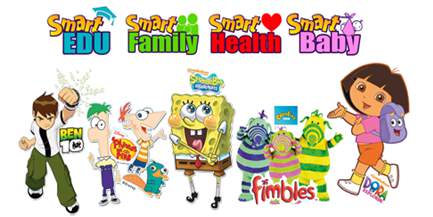 Highlights
Meet and Greet Sessions with Dora The Explorer, SpongeBob SquarePants, The Fimbles and BEN10!
Experience Thrilling Live Performances by "The Starfari Family" Puppet Show!
Embark on an adventure with "The Three Little Pigs" as they battle the big bad wolf with their charming witty ways!
Have fun at the Phineas & Ferb game booth
Learn from Top Parenting Experts and Enriching Seminars/Workshops.
Children's Brain Development Assessment
Wall Climbing for Kids
Fun Crafts for kids
FREE Trial Classes
FREE BMI Checks
FREE Myopia Checks
FREE Spinal Checks for kids' growth
FREE 1,500 Goodie Bags (T&C Apply)
Good & Bad Bacteria Game
Photo Contest
Exciting Rides
Great Prizes and Giveaways
Fun Contests and Games
And many more!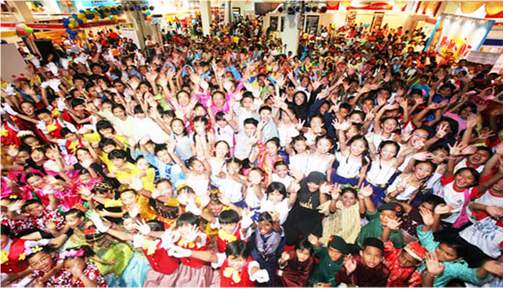 Video:
Find Tuition/Enrichment Centres