Understanding Family Dynamics in the 21st Century
to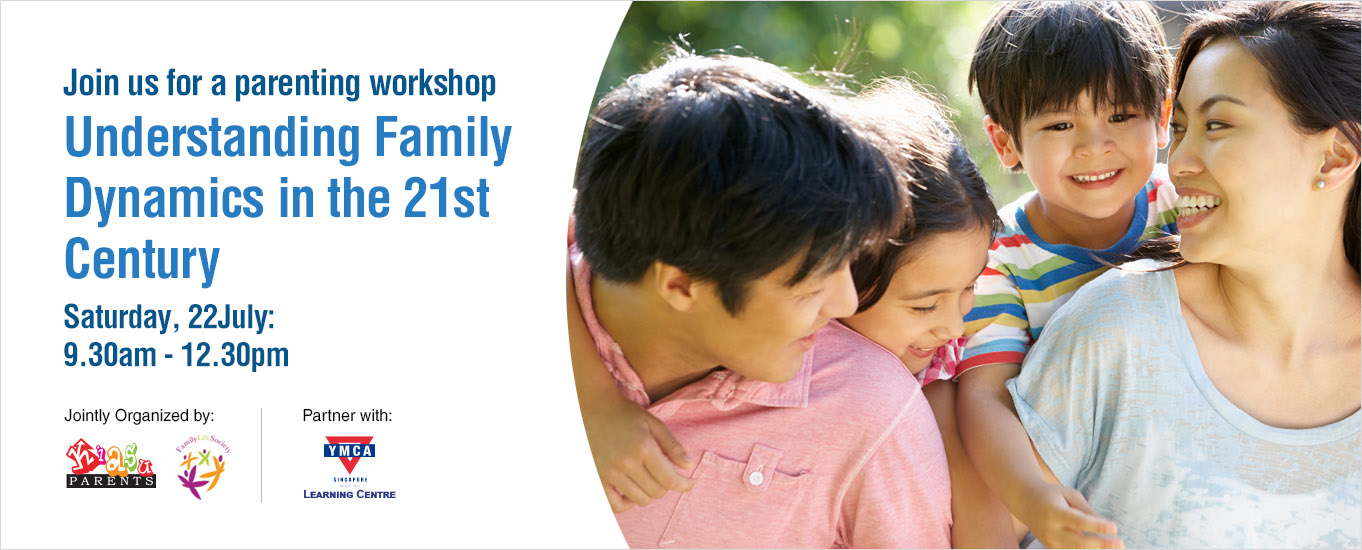 Parenting can be one of the toughest jobs in the world. One of the biggest challenges we face is to balance the daily stress of our careers and the needs of our family. To empower parents, Family Life Society (FLS) and KiasuParents, jointly present a fun and engaging workshop specially-designed for parents and their kiddos (aged seven to 12)! This 3-hour interactive and creative session aims to improve the dynamics within families, enable parents and their children to relate better with one another, and to build strong, cohesive families.
Time: 9.30am – 12.30pm
Date: Saturday, 22 July 2017
Venue:  Lee Kong Chian Auditorium, YMCA, 1 Orchard Rd, Singapore 238824
Fee: $38 per family (up to 4 pax with kids from ages 7 to 12 years old), inclusive of a buffet lunch
Capacity: Limited to 50 families.   Reserve your slot for you and your family now!
Enquiries: sales@covocal.com  or call 6747 3900
About the workshop
Hear what a father (of two kids) has to share on the roles of Dad and Mom.  Moms are amazing, but Dads have an even bigger role to play these days.  During the workshop, everyone will come together as a family in three interactive segments filled with creative activities and exercises.  The segments will help you and your spouse learn how to re-engage your family's dynamics, move away from digital distractions, and get back to a more personal and CREATIVE environment!
Creative Stories – Together as a family, play with simple story ideas and learn how to "re-imagine" them to come up with more exciting new stories.
Creative Games – It takes so little to make so much when we are creative. Challenge yourself and create a game for the whole family to participate!
Creative Play – Children learn through play.  So can adults! Have loads of fun while exploring the different roles of each family member through mirroring, movement exercises, and simple improvisations around family life.
About the speaker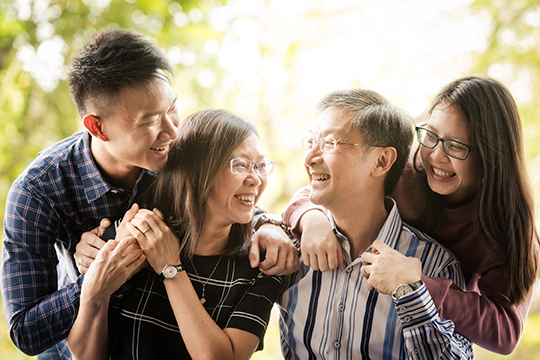 In our fast-paced society where the family essentially entails two working parents, parenting and household chores are more challenging.  How does a couple then cope with work, family and parenting? The workshop will examine the factors and strategies that help contribute to the success of 21st century parenting.
A father of two teenagers, Clement Ong, is a strong advocate of continuous learning to be a better father and a more involved dad.  An associate with the Centre for Fathering (CFF), he facilitates various CFF programmes and company lunchtime talks on shared parenting.  He is also a facilitator for the 'Parenting with Confidence' Programme with Focus on the Family Singapore.  Clement is also an Associate Therapist with the Family Life Society (FLS) and his special interests are in fathering, couple relationships, and other family matters. 
About the facilitator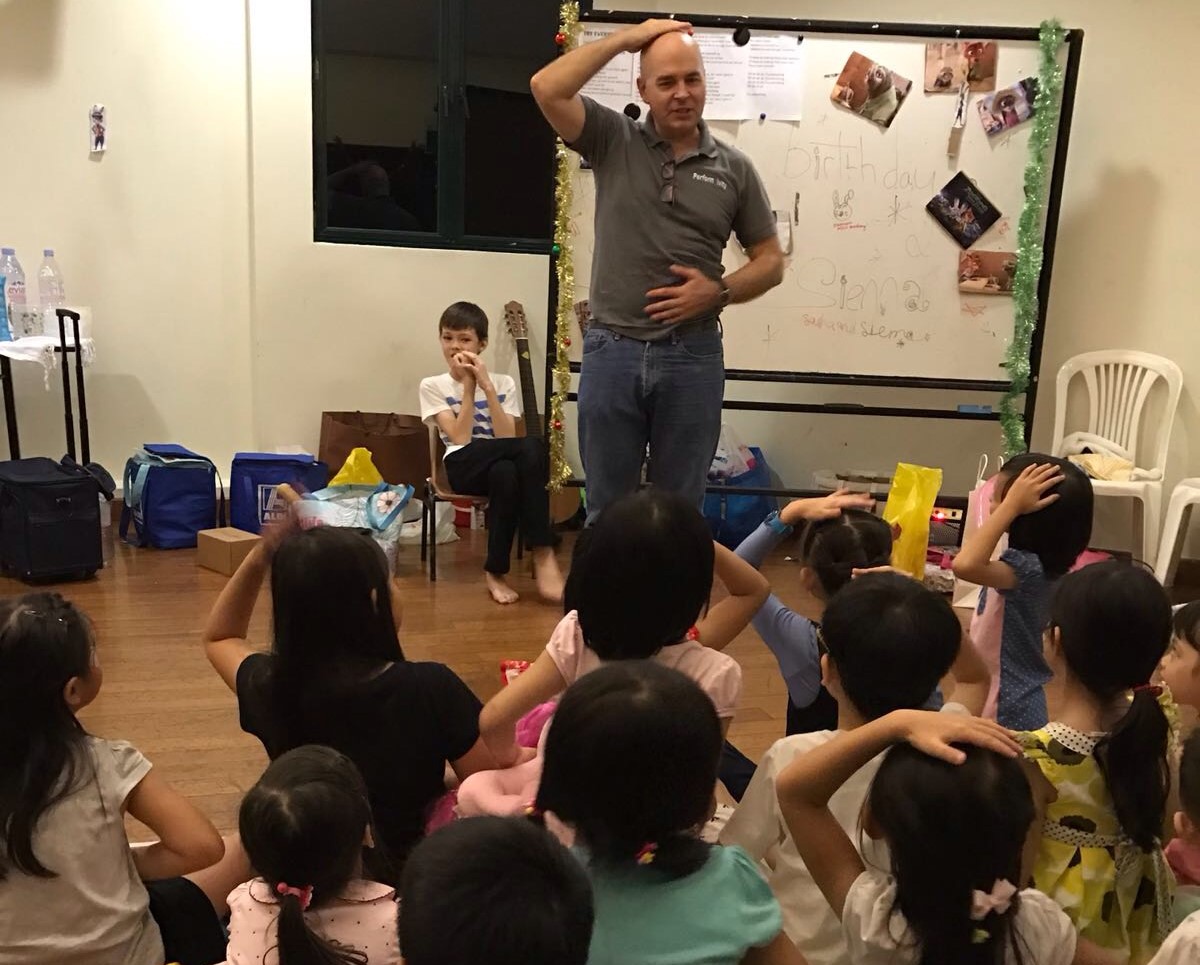 William Ledbetter is an experienced coach, teacher and facilitator with more than 15 years of specialisation in Early Childhood Education, Early Childhood Music, Early Childhood Speech & Drama, Primary and Secondary Speech & Drama, and Secondary Theatre. He has taught age groups between 2 – 17 years old; designed/developed lessons, curricula, workshops and masterclasses; and hosted dozens of educational events.  William is an engaging and interactive trainer who is also dedicated to his family.      
Find Tuition/Enrichment Centres