Unleash Your Child's Potentials through Splendore's Brain Booster Programme
to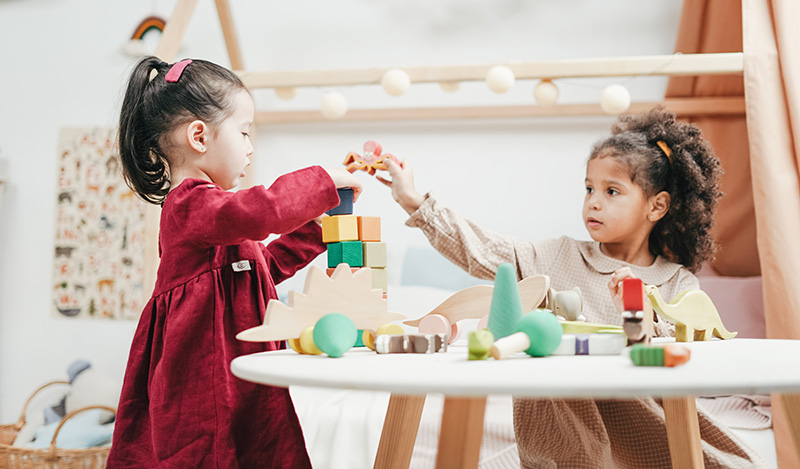 Splendore Montessori's Brain Booster Programme is specially designed for developing the whole child—physical, social, emotional and cognitive during their formative years (2 to 3 years old). A prepared learning environment had been established, with an excellent class ratio for effective learning. The child will be accompanied by one parent as we believe strongly that love from the parents play an important role in a child's cognitive development.                                                                         
The programme focuses on:
Cognitive Development Stimulation
Language and Numeracy
Fine Motor Skills Improvement
Eye-Hand Co-ordination Enhancement
Multi-sensory training
Enjoy exclusive privilege when you signed up for the Term Programme.
Trial Classes are available from 24 September to 17 December 2022.
Limited slots available! Secure yours now to give your child a head start. Enrol now!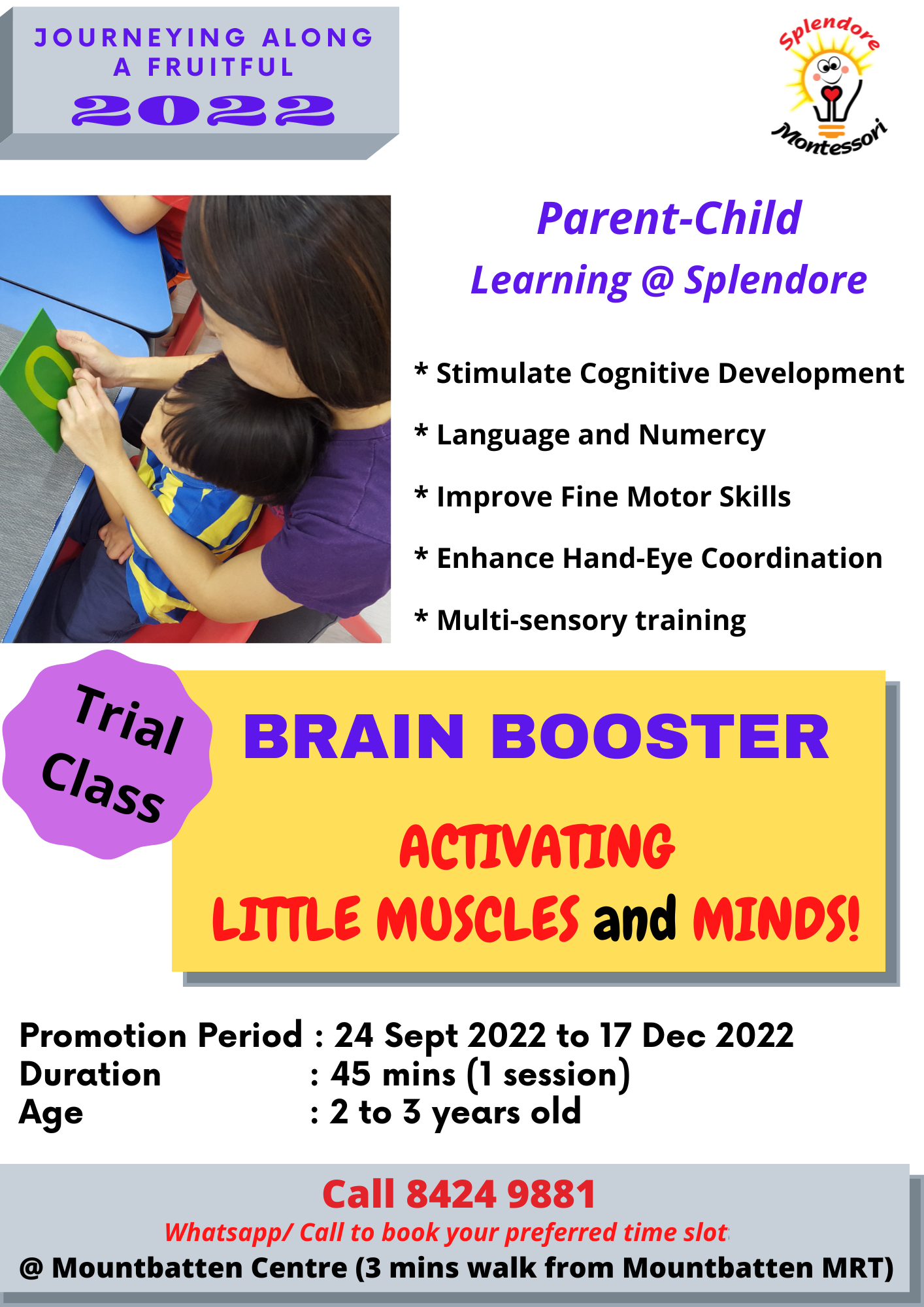 Splendore Montessori is a social enterprise, providing Enrichment and Early Intervention Programmes for children from 18 months onwards to the learning milestones of 6 years old. The uniqueness of the programmes developed by Splendore Montessori over the years, best suit the learning needs of students at individual levels. We provide the best suited learning environment, curriculum and teacher-child ratio for our students.
Address:
231 Mountbatten Road, Block A, #02-03B Singapore 397 999
(within walking distance from Mountbatten MRT Station)
Contact No.: 8424 9881
Website: www.splendoremontessori.com 
Find Tuition/Enrichment Centres