OrangeBelt

Posts: 54
Joined: Mon Aug 26,
Total Likes:1
Getting a tutor for the subject can also help. Often, the one-on-one attention a tutor provides will shed light on any skill gaps a child may have.
---
KiasuGrandMaster

Posts: 1955
Joined: Wed Oct 11,
Total Likes:9
---
Give time and effort to your child, a little goes a long the way
---
Let your child make his own mistakes. It's hard not to correct a child's homework, but most teachers ask you not to take over unless your child asks for your help or the teacher requests it. Teachers generally want to know what the child understands, not what the parent understands about the material.
---
Be Patient with the Process. It may take time, and patience is key to keeping stress under control.
---
---
This is my struggle. But I turned the struggle to a positive one; engaging responsibility, fun and learning with these things (ie use of computer/gadgets/social media). I admit it is aint easy but with continuous communication and understanding with our kids, we can encourage them. And then eventually appreciate everything.
---
OrangeBelt

Posts: 69
Joined: Mon Apr 08,
Total Likes:1
Hi parents, we're developing a game for 7-12-year-old children to play and learn science at the same time. We realised children now spend way more time playing games than learning. We want to change that!
Help us build our game - we're looking for 7-12 YOs to test our game. It'll be done over zoom. Please sign up here if you're keen ->
https://share.hsforms.com/1InLdBbtDRROyIBB6_9P2iQ36ykl
Who are we? - Ottodot is an edtech startup that is striving to make learning science fun!
-
https://www.facebook.com/ottodot.singapore/
-
https://www.instagram.com/ottodot_kids/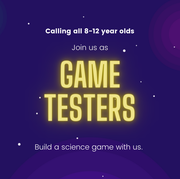 ---
hokkiengirl

wrote:

↑

Sun Jul 08, 2012 6:07 pm

Hello!

I was reading this book entitled 'That Crumpled Paper Was Due Last Week: Helping Disorganised and Distracted Boys Succeed in School and Life.' It is by Ana Homayoun, a counsellor based in the US who deals with teenagers with issues with school-work.

While it largely focuses on boys, I think some points may apply to girls, too. There is this bit about how there are different kinds of disorganised kids:

1) The Over-scheduled Procrastinator (too many things on his plate)

2) The Scattered Charmer (forgetful, with a laissez-faire attitude)

3) Tech Master (focuses too much on tech, so doesn't study)

4) The Seriously Struggling Student (takes a long time to process info)

5) The Creative Wonder (so lost in the world of the arts, music, etc, studies get neglected)

6) The Intellectual Conversationalists (can talk brilliantly but cannot buckle down to get work done)

7) The Sincere Slacker (genuinely believes enough effort has been made)

8) The Seemingly Satisfied Underachiever (motto: no need to try so hard; it's just SCHOOL, right?)

The book was helpful for me because it dished out practical advice on how to help teens structure their lives, so that studies and general discipline improve. It's not one of those new-fangled books that suggest parents try strange things or just let the child 'be'. The author's advice was sensible and supported by loads of anecdotes. You may want to borrow it from the library to see if it helps you? All the best!
Thank you very much for recommending this book!
I borrowed it and it's been my bedtime reading for the past few nights. Very insightful and provides some absolutely practical tips.
---
KiasuNewbie

Posts: 1
Joined: Mon Oct 19,
online education is very helpful for students to learn.
home tutor in karachi
is really good platform to learn
---
KiasuNewbie

Posts: 1
Joined: Wed Oct 21,
Relevant information and best selection of words really thanks for share it.
PennySaviour
---
Login