Singapore aspires to be "City in a Garden", then "Gardens by the Bay" will be the Crown jewel. As part of World Orchid conference 2011, we get to preview Gardens and Flower-Dome.
Take a peep, at Singapore's world class garden ! You will see MBS from another angle.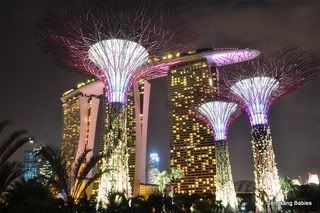 Inside Flower Dome
Orchid Conference. Amazing variety !
Read our Orchid and Gardens experience
-
Night shots @ Gardens
-
Beautiful Orchids
-
Inside Flower Dome
After this Sun, Gardens will officially be opened in 2012.