KiasuGrandMaster

Posts: 2562
Joined: Tue Dec 24,
Total Likes:15
---
Hi all, im newbies in this forum, hope someone can give me some advice.
I have 4 kids , 2 with ADD n ADHD.
My eldest son (14yo this yr), we suspect that he have Dyslexia which school had pointed out that they think he have it and recommend us to bring him for the test.
His academic part do all well(mostly 70% above) except chinese(fail from P2) and english(borderline pass).
Should i go ahead to get him for the test? Should i seek for chinese exemption??
How should i go about it?? School recommended me a few centre. DAS is one of it but the waiting assessment is abit too long.
---
Dear Parents,
I am hoping to recruit dyslexic children and their parents to participate in the 2nd phase of my study.
Your insight into the secondary school selection process -what support you've received, what can be improved around transition support, will be most helpful for research and to inform policy practice.
If you're interested please feel free to PM me (Beatrice Chua) or email me at
Beatrice.Chua.16@ucl.ac.uk
.
You can also sign up at
www.tinyurl.com/MySecSch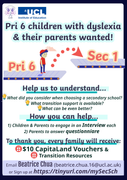 ---
YellowBelt

Posts: 19
Joined: Thu Dec 05,
Hi all parents, I would like to share an new app called Spelling Lion on iPad. This app enable parents to type in the spelling list and let our kids learn their spelling. Because we were having hard time teaching our kids spelling, so we created this game. Hope it helps!
https://apps.apple.com/my/app/spellinglion/id1490205400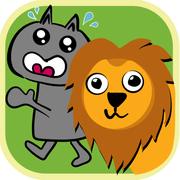 ---
Login