EasyA Home Tuition - Maximise your child's potential
"Your child's learning is my top priority"

Website Link:
www.easyahometuition.com
Total 2015 PSLE students: 5
2015 PSLE student result: 1A*, 3A, 1B
2015 O'Level Result: To Be Announce When Release.
Some of my students results are shown below.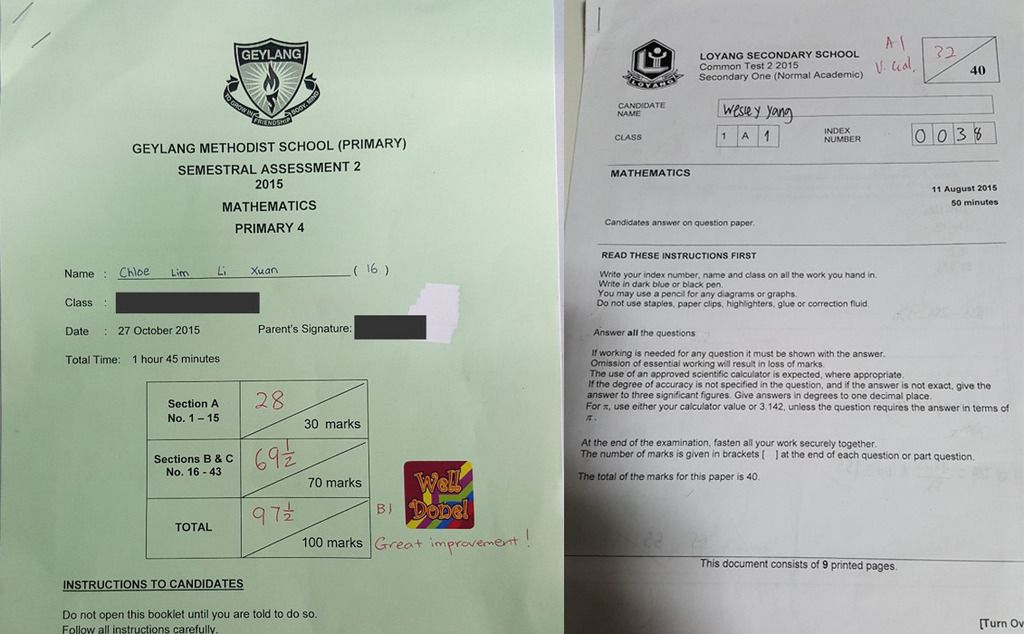 Hi to all parents,
Thank you for your continuous support over the past years. For the upcoming year 2016, as a FULL-TIME tutor, I am opening more slots for Primary (P4,P5,P6) and Secondary school 1-1 individual Math coaching.
Do register soon while slots are being taken up. Thanks.
PSLE AND 'O' LEVEL INTENSIVE MATH PROGRAMME are also available for application as well.


***Note: For PSLE AND 'O' LEVEL INTENSIVE MATH PROGRAMME, please register before 1 January 2016 to secure a guaranteed timeslot.(Improvement Guaranteed)
For more information about my tuition rates and teaching methodology, please visit
www.easyahometuition.com
.
Warm Regards,
Brian Toh Eng Kiat (92237974)
Primary and secondary education is an important phase of a student's life. It is when they will get their foundation right in the relevant subjects that they are studying so as to prepare them for their tertiary education.
Through easyA Home Tuition, I will impart them with the necessary concepts and techniques needed to develop a solid foundation so that they will have a much easier time when they approach the tertiary education level.
Why Choose Me?
Unlike normal home private tutors, I believe in instilling your child with the right concepts in a systematic approach rather than the traditional way of giving a lot of practice questions for your child to do.
I believe that if your child has the concepts right, he/she can tackle any question easily without much help from others. It is the quality rather than quantity I want to focus here and I am proud to say that all of my students has benefited from my way of teaching.
Furthermore, I place your child interest in my upmost priority. I understand that every child has its own learning capabilities and throughout my years of teaching and researching, I have adopted several strategies in helping students of different learning pace to improve by leaps and bounds in their results.
Besides, I have a strong foundation in the subject that I am teaching.I specialize in Math and my examination results are as follows : I have scored 'A's for both my 'O' levels' Elementary Math and Additional Math as well as Distinction and 'A's for my Math related subjects during my time in Nanyang Polytechnic and National University Of Singapore (NUS).