P5 Mathematics Sun, 19/12/2021 9:02pm

STUCK ON HOMEWORK?
ASK FOR HELP FROM OUR KIASUPARENTS.COM COMMUNITY!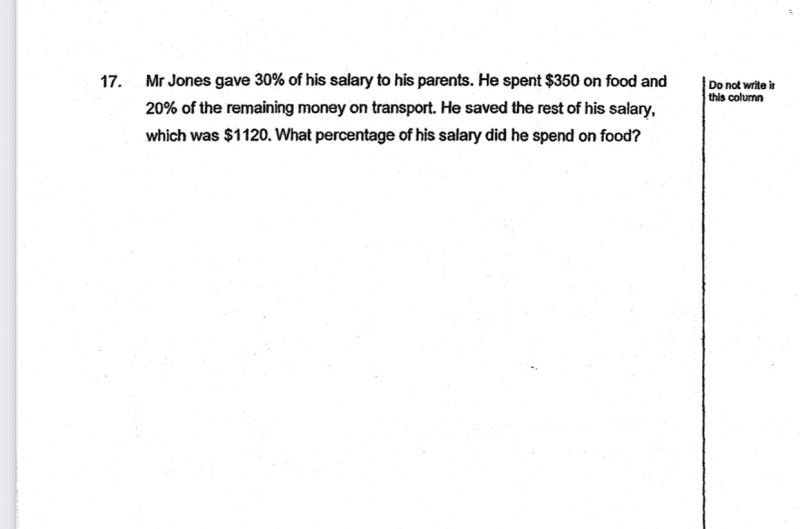 Please help to solve. Thanks.
ChiefKiasu
Let x be the amount of salary spent on transport and saved.
80% x = $1120, so x = $1400
Including food, he would have $1400+$350 = $1750
This is 70% of his salary.
So his salary is 1750 * 100 / 70 = 2500
Therefore % of salary spent on food = 350/2500 * 100 = 14% #
Find Tuition/Enrichment Centres