P5 Mathematics Sat, 15/01/2022 7:26pm

STUCK ON HOMEWORK?
ASK FOR HELP FROM OUR KIASUPARENTS.COM COMMUNITY!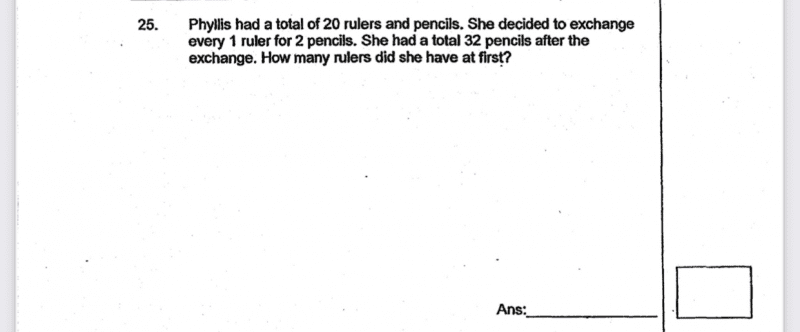 Please help to solve. Thanks.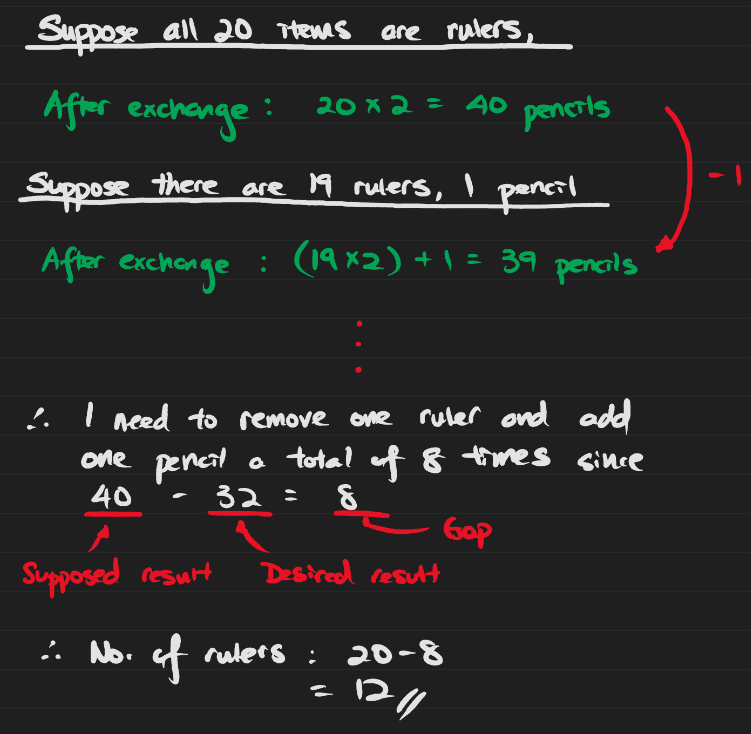 Adwin
This is a supposition question in disguise. I suppose since it is not fixed quantities like no. of legs on an animal or no. of wheels on a vehicle, it becomes difficult to identify it.
ChiefKiasu
I can only do this by algebra… please someone try to solve this by models.
Let P = number of pencils Phyllis has at first
Let R = number of rulers Phyllis has at first
Now, P + R = 20
=> R = 20 – P
Then, R * 2 = 32 – P
=> (20 – P) * 2 = 32 – P
=> 40 – 2P = 32 – P
=> P = 8
So R = 20 – P = 20 – 8 = 12 #
Find Tuition/Enrichment Centres