P5 Mathematics Sun, 16/01/2022 5:25pm

STUCK ON HOMEWORK?
ASK FOR HELP FROM OUR KIASUPARENTS.COM COMMUNITY!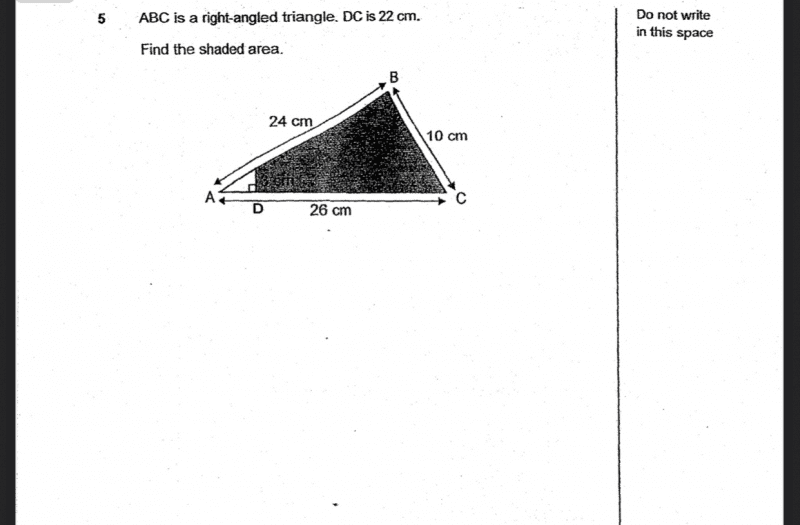 Please help to solve. Thanks.

Adwin
ChiefKiasu
How do you know that the height of the orange inner triangle is 3?
Adwin
It's in the question diagram. Can be hard to see because of the photocopy quality but it's there.
ChiefKiasu
Oh… it's given in the question?  Lol.  I was scratching my head wondering how to get the height!  I was throwing all kinds of sin and cos things to the problem, but then I realised it was only a P5 question.  Dark magic 🙂 🙂
Adwin
I couldn't see it at first too. Luckily I copied the question onto a virtual whiteboard and cranked up the brightness so it was just barely visible. Photocopied worksheets are bad for this reason.
Find Tuition/Enrichment Centres