P6 Mathematics Sun, 30/01/2022 9:46am

STUCK ON HOMEWORK?
ASK FOR HELP FROM OUR KIASUPARENTS.COM COMMUNITY!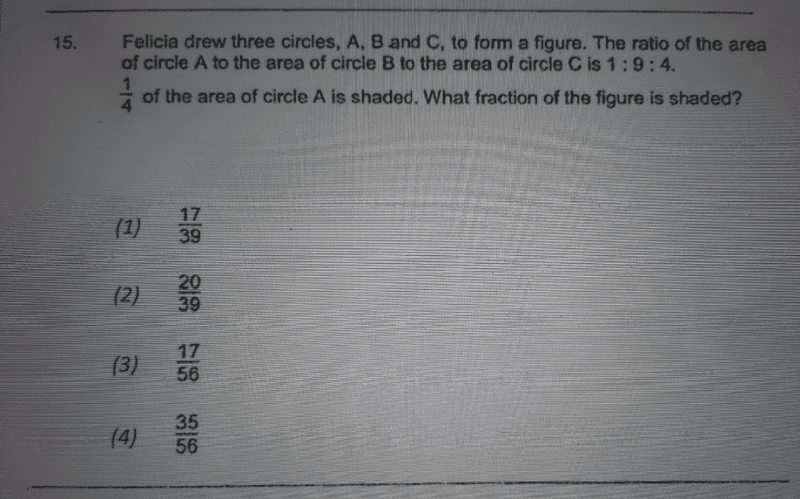 Please help. Thank you!
Source: Catholic High
ChiefKiasu
Seriously, I think this question is pretty badly constructed.  There's no picture of how the circles are constructed, how they intersect each other, etc.  How to answer such questions?
grace213
Thanks for enlightening! I was stumped! 
Find Tuition/Enrichment Centres