S3 Mathematics Sat, 26/02/2022 12:04pm

STUCK ON HOMEWORK?
ASK FOR HELP FROM OUR KIASUPARENTS.COM COMMUNITY!
HELP WITH II)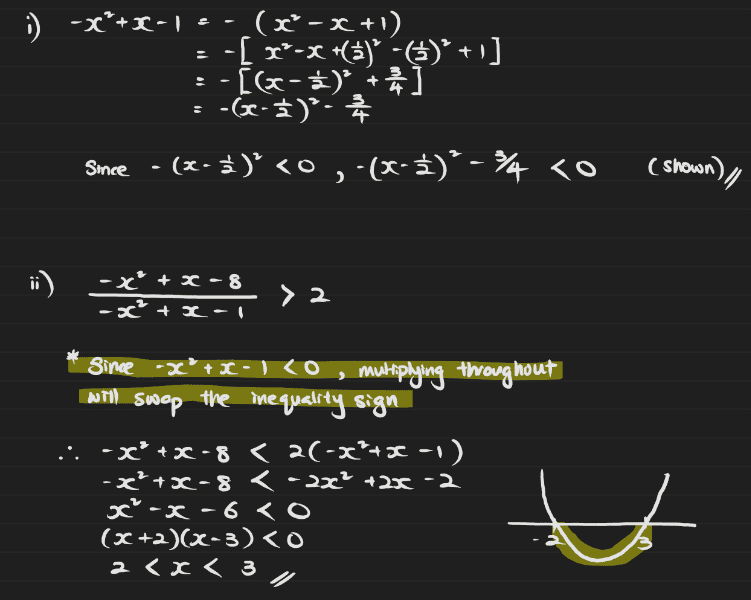 Adwin

Mazda12345
Thanks for the help tho :DDD but according to my revision booklet, the answer is x<-2 or x>3, the above is my friends wrong answer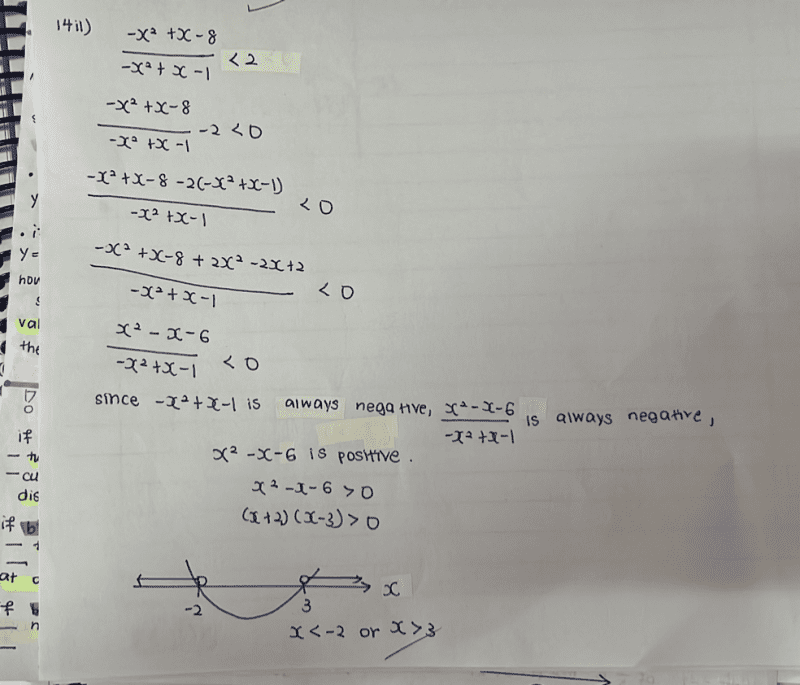 Mazda12345
Adwin
LOL!
I copied the question wrongly. The sign was wrong.
Mazda12345
NO WORRIES HAHAHAHAH🏃‍♀️🏃‍♀️🏃‍♀️I'm a bit brain dead from maths 🧑🏻‍🦲🧑🏻‍🦲
ChiefKiasu
Fantastic!  Thanks for the answer.  I need to relearn how to "complete the squares" 🙂
Find Tuition/Enrichment Centres